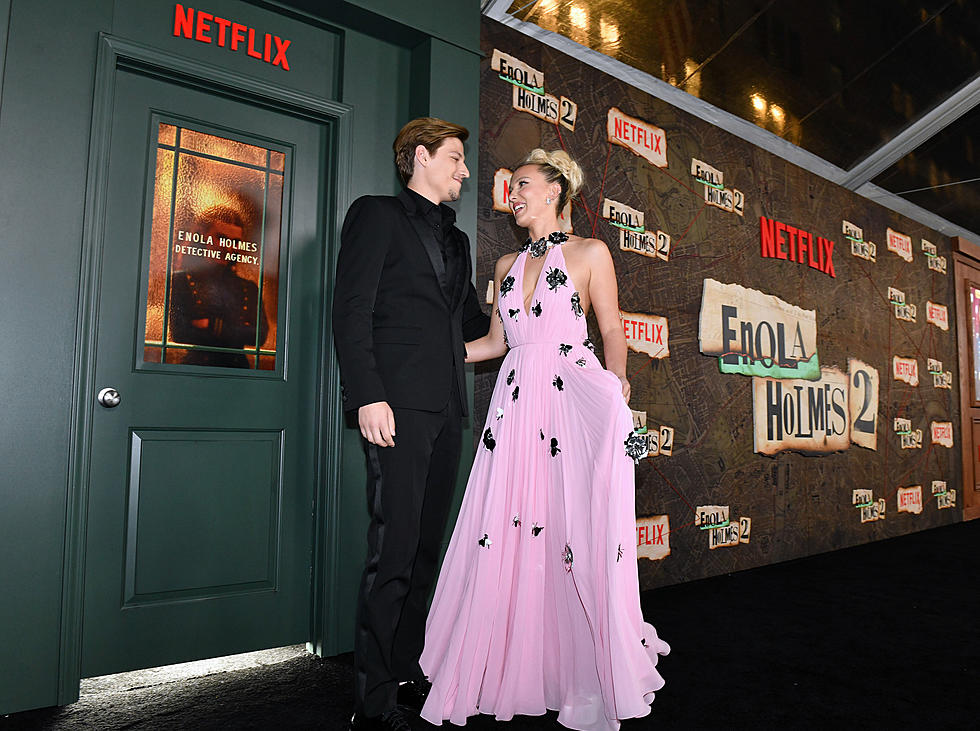 Did Jon Bon Jovi's Son Get Engaged to a Stranger Things Star?
Craig Barritt / Stringer via Getty Images for Netflix
The two have been dating since 2021.
It seems like just yesterday that we were all swooning over a young Jon Bon Jovi.  So how could it be that his son Jake Bongiovi is seemingly engaged?
Who is Jake Bongiovi?
According to IMDB, Jake Bongiovi was born on May 7, 2002, to his parents Jon Bon Jovi and Dorothea Hurley.  He's getting his acting career started and has credits for two films: Sweethearts, and Rockbottom.
Who is Millie Bobby Brown?
Millie Bobby Brown was born on February 19, 2004, per IMDB.  She's most known for her role as Eleven in Netflix's Stranger Things, and for playing the lead character in the streaming service's show Enola Holmes.
When did Jake Bongiovi and Millie Bobby Brown get together?
Elle Magazine states that the two were rumored to be dating in June of 2021, and have been together ever since.
Yesterday, Millie Bobby Brown shared an adorable Instagram photo of her and Bongiovi, and we all couldn't help but notice the giant ring on her finger.  Bongiovi shared a set of photos from the same day with the caption "Forever."
The photos look like they could be from an engagement shoot, but no one has confirmed the couple's status yet.
I'm personally rooting for this couple, especially because of Bongiovi's Jersey roots.  I'd love for them to have a shore house here.  It wouldn't be a bad idea since Netflix is opening a studio in Ft. Monmouth.  Maybe Millie Bobby Brown could convince them to film here for a shorter commute.
Take a look at Brown's sweet post below...note the Taylor Swift lyrics in the caption!
10 Famous NJ Actors We Want to See at Netflix Studios
Netflix is so close to building studios at the Jersey Shore. Here are 10 NJ actors we'd like to see walking around there.
I Bet You Had No Clue These 12 Celebrities Are From New Jersey
Get ready to be mind blown - keep scrolling to read about 12 celebrities you'll be shocked to find out are from New Jersey.
18 Celebrities You're Most Likely To Encounter At The Jersey Shore