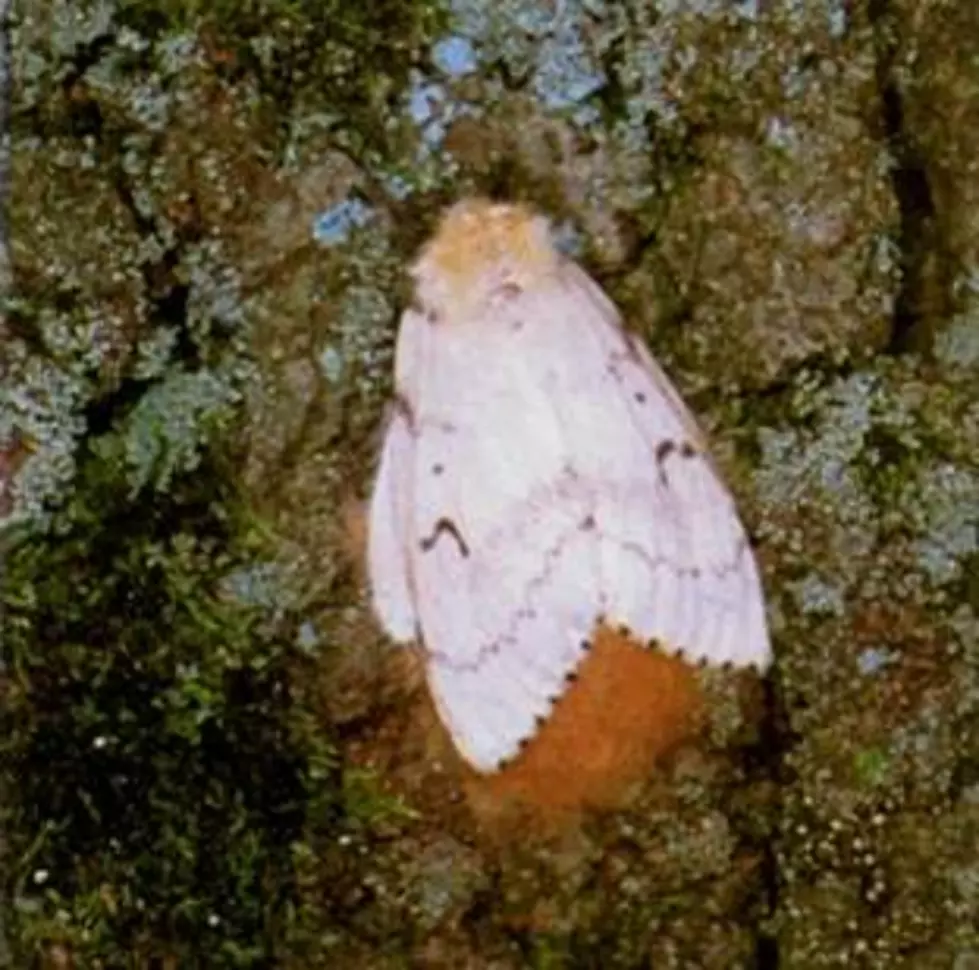 New Jersey Department of Agriculture identifies three counties in need of gypsy moth treatment
(Photo Courtesy: New Jersey Department of Agriculture)
There are eight towns across the New Jersey counties of Burlington, Cape May, and Ocean where treatment to combat the gypsy moth is being recommended by the State Department of Agriculture.
All together, the NJDA said in a statement that there is 5,100 acres of residential and county owned properties in these three areas of the state where there is a great need to combat the tree-killing Lymantria dispar dispar which they said is formerly known as the gypsy moth.
The word of this news comes on the heels of an informational session held this week where NJDA discussed the results of egg mass surveys conducted between August and December of 2022.
It's a treatment program that is voluntary, the NJDA said, but recommended and for whoever is on board, treatment will take place in May and June.
While the number eight was mentioned in the statement, it has not been announced which towns in Burlington, Cape May, and Ocean Counties have been identified as needing this treatment.
In 2022, there was 8,961 acres of land between just Burlington and Cape May Counties identified as needing treatment but only 50 acres were treated in Cape May County and a town in Burlington opted not to treat 120 acres, according to the NJDA, but the towns are not known.
"By treating these areas now, it will help prevent the spread of this insect and significantly reduce its populations for years to come," New Jersey Secretary of Agriculture Douglas Fisher said in a written statement. "This program has been very effective over the last several years and helps preserve the valuable trees and plants that are a food source for this destructive pest."
If you want to learn more about this NJDA treatment plan, there will be public meetings at 10:00 am on January 18 at the Woodland Township Municipal Building in Burlington County, and at 10:00 am on January 19 at the Dennis Township Municipal Building in Cape May County.
Help Find These 62 Missing New Jersey Children
The most heinous New Jersey murders that shook our communities