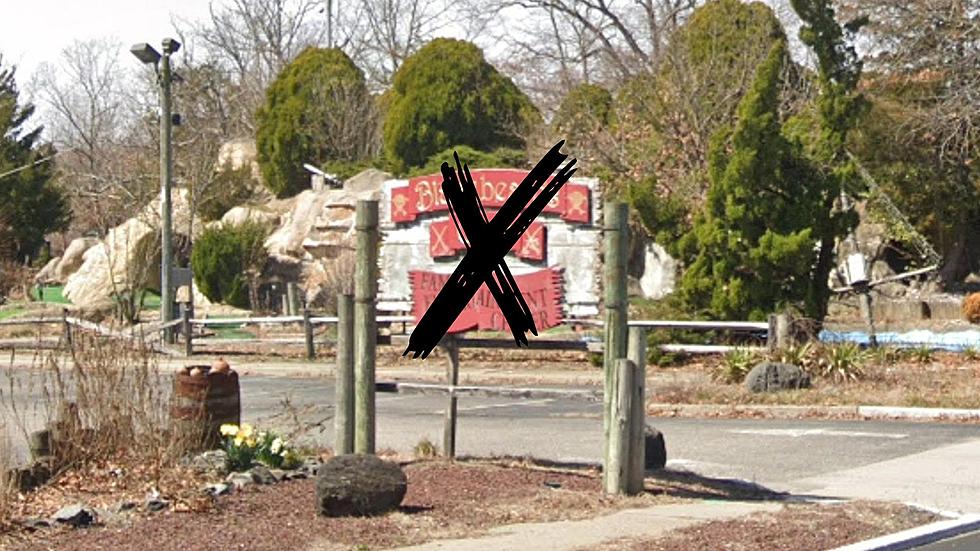 There's an abandoned park in NJ you've probably never heard of 
Google Maps
Thousands and thousands of Ocean County kids will look back and remember the park that so many of you reading this never knew existed.
Blackbeard's Cave was a little adventure amusement park on Route 9 in Bayville, NJ. It was filled with adorable smaller rides in Adventure Station.
They had swings, a cute dinosaur ride, a dragon roller coaster that kids loved, and so much more. They had a bouncy house, batting cages, a climbing wall, and go-karts.
Rumors have swirled for the past year about what is going to become of the old Blackbeard's Cave. I have heard about a storage facility, a new home development, and a couple of other things.
Whatever is actually going to stand on the plot of land that was once Blackbeard's Cave, it will not be appreciated by the locals half as much as the original Blackbeard's Cave.
Unfortunately after a long struggle prior to the COVID-19 pandemic, the park was never able to open back up after closing down in 2020.
An entire Reddit thread is dedicated to the people who have memories of this once-thriving amusement park.
We've never gotten to the bottom of what exactly has happened to the park. Or what used to be the park.
Among many news sources, shorenewsnetwork.com reported that the park was to be demolished.
Our own Kylie Moore in an article on nj1015.com from last summer reminisced about her own childhood fun times there.
We do know that word of demolition plans were announced in July 2022, and there was strong opposition to a housing development that was slated to be built there. After that, we have lost the trail. If you know what is going to happen to what was once a childhood joy, the former Blackbeard's Cave, kindly clue us in.
Opinions expressed in the post above are those of New Jersey 101.5 talk show host Judi Franco only.
You can now listen to Dennis & Judi — On Demand! Hear New Jersey's favorite best friends anytime, anywhere and any day of the week. Download the Dennis & Judi show wherever you get podcasts, on our free app, or listen right now.
Click here to contact an editor about feedback or a correction for this story.
Inside ISLAND Waterpark, coming soon to Atlantic City
Remembering Caesar the White Tiger at Popcorn Park Zoo
The staff at the Popcorn Park Zoo is mourning the loss of Caesar, it's 20-year-old white tiger who dies at the end of March 2021. He came to the animal refuge in the Forked River section of Lacey Township in 2002 from a Texas sanctuary called Noah's Land with a bad case of ringworm and hardly any hair. He quickly became a strong presence at the zoo until he died in his sleep late in March.