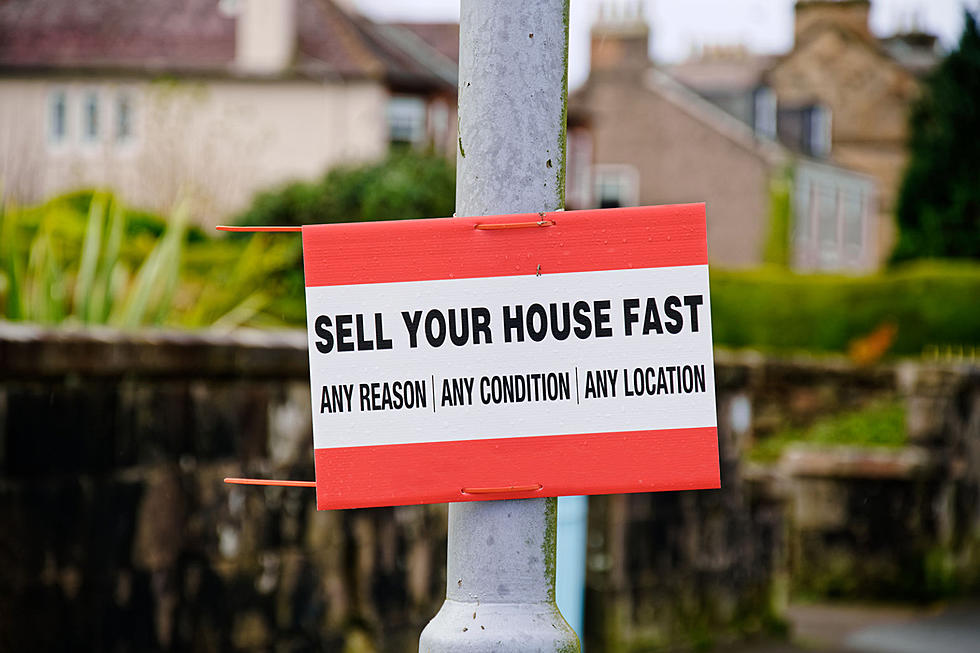 The fastest selling homes in NJ are in a town you'd never live in
Adobe Express
If you've tried to sell your home in New Jersey, you know that last year was one of those unprecedented sellers markets where you could pretty much demand your price. The mass influx of people from NYC was one of the factors fueling the frenzy. But just in general, COVID did a number on this real estate market the likes of which we have never seen before.
This year, different story. Homes generally stay on the market for a longer period of time than they did before. In fact, according to a new study on Stacker, in March the median number of days a home stayed on the market was 43. That is literally three weeks longer than what it used to be in the good ole days of 2022.
This data is based on real estate market numbers from redfin.
Unfortunately, according to the article. when a home stays on the market for a long period of time, it can signal to buyers that there is something undesirable about the home. And if that happens to lots of homes in the same neighborhood, people may get a negative idea about the neighborhood.
Which is why the data is so ironic. 50 United States towns have the fastest-selling homes in the nation. One of them is in New Jersey and it's a town you would never live in.
Camden.
Yes, Camden places 48th on the list (of 50) but it also is the only New Jersey town that makes the list at all. Stacker's list ranks towns by the least days listed for sale in March.
The median number of days Camden's homes are staying on the market for is a mere 26. The total number of homes sold in March was 1,222 and the median sale price: $297,500, which in NJ is still something of a bargain.
And even though it's not necessarily a desirable place to live with its high crime, high poverty and urban blight, it makes sense that investors would be attracted to Camden.
First of all, they have some of the most affordable homes in New Jersey so it's a great way to buy and hold as investors like to do—Especially corporate investors who can afford to buy blocks of property.
But even more important, is its location. There's so little waterfront left in New Jersey that Camden's riverfront location seems like it's ripe for revitalization the same way other waterfront towns like Jersey City and Asbury Park were. Yes, it seems like it'll be a very long time till those towns come back. But there's nowhere for Camden to go but up.
How much does the average NJ home cost? Median prices by county
Everything is costing more these days — and housing is certainly no exception in New Jersey.
Data for 2022 from January through August, compiled by New Jersey Realtors, shows that South Jersey has been seeing homes hit the market and sell in less than a month, on average.
Median prices for single-family homes have reached $500,000 and above in nine counties in North and Central Jersey.
All but two counties have seen houses go for more than the list price, on average, this year.
Opinions expressed in the post above are those of New Jersey 101.5 talk show host Judi Franco only.
You can now listen to Dennis & Judi — On Demand! Hear New Jersey's favorite best friends anytime, anywhere and any day of the week. Download the Dennis & Judi show wherever you get podcasts, on our free app, or listen right now.
Click here to contact an editor about feedback or a correction for this story.
Jersey City home transformation: From falling apart to full luxury
41 Bentley Ave. was basically falling apart. It was typical of many homes you see in the older sections of Jersey City, before the developers get to them, that is. Many of them are rundown, neglected with the population of the town not having the means to repair and update them.