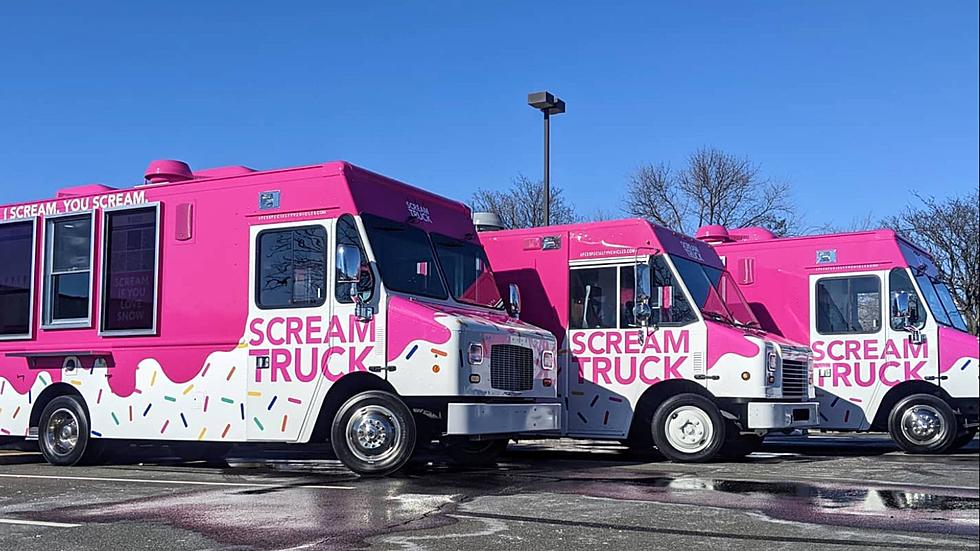 Scream truck NJ is a new concept in ice cream trucks: Here's why
Via Scream Truck on Facebook
The scream truck is a unique gourmet ice cream truck concept. It's not like the old days when you would just pray that Mr. Softee would drive by your house and he might come at any random time.
The scream truck is a state-of-the-art, gorgeous vehicle with LED monitors attached and it's a high-tech beauty that drives through specified routes and will stop at homes that sign up for their service
It's premium, soft-serve ice cream paired with feel-good music, and a true, modern ice cream truck experience.
An on-demand ice cream truck? You got it here's how it works.
Sign up to add your address to one of the scream truck routes. Then, when they're heading over to your neighborhood, they'll shoot you a text to let you know that they'll in the neighborhood.
If you reply yes to their texts, that means you want them to make a stop at your house. You can even order in advance and they'll have it ready for you when they get there.
Their menu is packed with the most amazing, unique ice cream flavors and combinations. They have scream cones with unique flavors. Then, they have build-your-own cones with a choice of different cones like wafers, waffle and gourmet toppings and mixins that are amazing.
Of course, they have everything from gram cracker dust to fresh scooped cookie dough to Butterfinger, Kitcat, and gummy bears.
If you are the kind of nut that likes cereal on or in your ice cream, there are tons of cereal choices, and a bunch of gourmet drizzles to top it all off. And even their sprinkles are unique.
Yeah, they have the traditional sprinkles you've always loved, but their super sprinkles are something you've gotta see— a zillion different shapes and sizes and colors. It's like a party in your mouth.
There are also fruit pops, scream shakes, and cold brew. There are 70 towns in New Jersey available for a scream truck visit, and more are being added all the time. check their website to find if your town is a scream truck destination. And of course, if they are not coming to your town, yet, you can always get them on demand for all your special events.
Opinions expressed in the post above are those of New Jersey 101.5 talk show host Judi Franco only.
You can now listen to Dennis & Judi — On Demand! Hear New Jersey's favorite best friends anytime, anywhere and any day of the week. Download the Dennis & Judi show wherever you get podcasts, on our free app, or listen right now.
Click here to contact an editor about feedback or a correction for this story.
THE DEFINITIVE LIST OF THE SWEETEST ICE CREAM PARLORS IN MONMOUTH AND OCEAN COUNTIES
The 6 best ice cream places in NJ