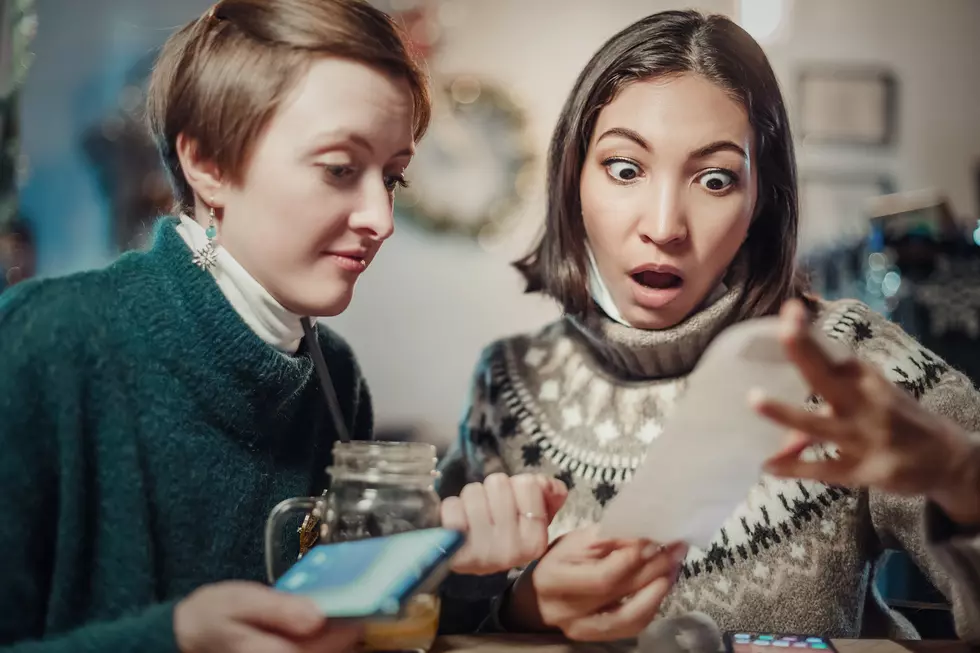 Paying more than you thought? A NJ credit card warning
frantic00 GettyImages
💲Some NJ businesses are engaging in credit card fee ripoffs
💲NJ Consumer Affairs warns all merchants to follow payment rules or get fined
💲Investigators are doing spot checks on businesses of all types
---
Not accepting cash from customers, watch out.
The New Jersey Division of Consumer Affairs is currently investigating dozens of complaints about businesses adding hidden fees for using a credit, debit or prepaid cards, or refusing to accept cash as payment for a product or service.
According to New Jersey Consumer Affairs Acting Director Cari Fais, all of those things are against the law in New Jersey.
When it comes to charging fees to customers that pay for goods or services with a debit, credit, or prepaid card, businesses are allowed to charge those fees, but disclosure is key.
"Consumers are entitled to transparency so they can make informed decisions, businesses are allowed to charge credit card fees if they disclose those fees upfront," Fais said.
Keep your eyes open
Fais said there are things that consumers can to to avoid an issue or from being surprised at the checkout line.
"Consumers should play attention to signs posted at entrances and on menus," Fais said. "Consumers should ask if there is a fee for using a credit card before they place an order or before they pay, and consumers should check their receipts to make sure the price charged matches the advertised price."
Fais pointed out if a consumer feels like they've been taken advantage of by a retailer, they should contact the Division of Consumer Affairs.
"You can do that by calling 973-504-6200 or by filing a complaint on our website, njconsumeraffairs.gov," she said.
Fais stressed disclosing hidden fees is not just a matter of fairness for consumers.
"It's not fair to businesses that are complying with the law and being fully transparent if they appear more expensive than their competitors who are charging hidden, surprise fees," Fais said.
What if a business isn't aware of the law?
Fais said that is unlikely due to the amount of public awareness the division has done regarding the law.
"We've sent warning letters to businesses. We've been going out and doing inspections," Fais said.
And while these rules aren't new, there has been an uptick in the number of surcharges passed on to customers, according to Fais.
"Over the last several years with COVID and with inflation, we've seen more and more credit card surcharges and other surcharges being passed along to consumers," Fais said.
She added it's important for businesses to remember they must comply with the law.
"They must post notice of their fees somewhere a consumer can see it other than on a final bill, and they must allow customers to pay using cash," Fais said.
Failing to notify a consumer of a card surcharge or charging more for a product than the displayed price is a violation of New Jersey's Consumer Fraud Act. Violators are subject to a fine of up to $10,000 for the first violation and $20,000 for each subsequent violation, while not accepting cash as a payment can result in a $2,500 fine for a first violation.
Earlier this month, New Jersey Attorney General Matt Platkin announced four businesses were issued notices of violation for either not accepting cash or charging a credit surcharge without properly notifying consumers.
"New Jersey consumers deserve to know exactly how much they will be paying when they go to a store and be able to pay however they can," Platkin said in a statement released on Feb. 7. "Many consumers from underrepresented communities do not have access to bank accounts or credit cards. Laws requiring businesses to accept cash protect those consumers and ensure social equity in stores throughout the state."
David Matthau is a reporter for New Jersey 101.5. You can reach him at david.matthau@townsquaremedia.com
Click here to contact an editor about feedback or a correction for this story.
NJ Diners that are open 24/7
OMG! Cutest pets in New Jersey!
NFL pros from New Jersey
There are more than 60 active pros with NJ roots.
More than 10 players who made it to the NFL conference championship games this year have NJ ties — and four active NFL quarterbacks were born in the Garden State.
Some of them may even be on your fantasy football team.