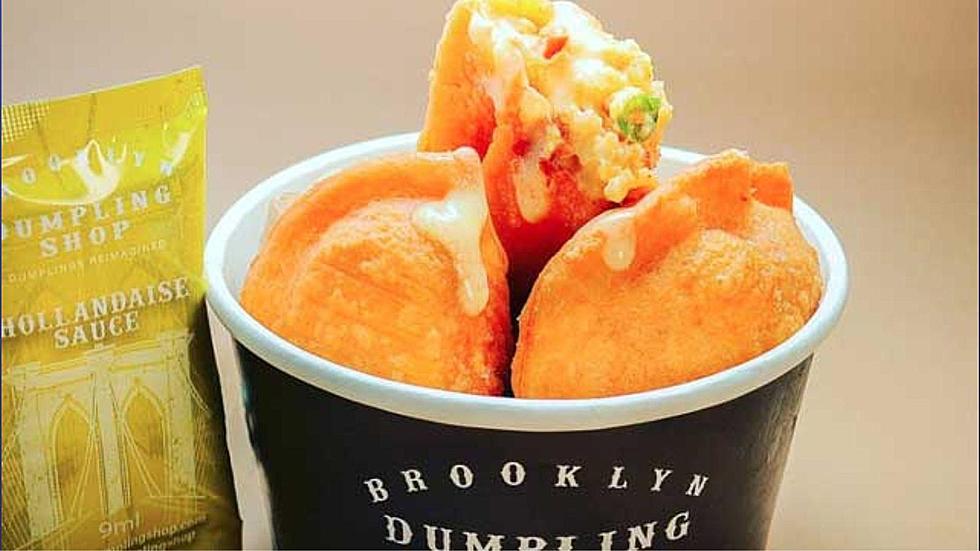 New Jersey's futuristic automated dumpling store is a huge hit
Brooklyn Dumpling Shop (Photo: BDS)
I never met a dumpling I didn't like. And if you don't go crazy for dumplings, you probably have not tried the ones at Brooklyn Dumpling.
They're amazing—both sweet and savory and according to reviews of real people I know who have been there, there's something special going on in this new Hoboken spot.
So after checking out their Instagram page and how yummy it all looks, this weekend I'm going to make it my business to get up there to see what all the fuss is about.
Automated food service is all the rage. Which actually is not too dissimilar to everything else we receive in this world: We want it quickly, we want it now, so automation is the key to satisfying people who seek immediate gratification with their foods.
It's no secret that people love automation in food service.
The first time I ever saw a sushi restaurant with a conveyor belt slowly floating by me with the luscious pieces of sushi revealing themselves to me one at a time, I realized how much automation can do to whet an appetite.
And the same can be said for Brooklyn Dumpling, only in a different way. If you've ever seen an old-fashioned automat, you know what I'm talking about.
But if you haven't, you owe it to yourself to do a Google search and see how much fun it was to have vending machines pop open your food compartment and, almost miraculously, serve it to you.
That's the concept of Brooklyn Dumpling which just opened in Hoboken. With popular locations already in NYC and Staten Island, according to an article in NJ.com, Hoboken was the logical next step. Its next stops in its expansion, the article says, are Georgia, Texas, and Florida.
The piece also explains how the whole system works: a couple of taps on your phone (or in a self-service kiosk within the location) will order up your choice of dumplings.
Whether it's Korean barbecue bacon, cheeseburger or dessert dumplings like peanut butter and jelly and apple cinnamon. Before you know it, you just scan the barcode on your phone or on your receipt and a locker slowly opens to reveal your prize dumpling.
And dumplings are no longer just an appetizer. They've become an entire meal (or dessert) and what's going on at Brooklyn Dumpling proves it.
So if you are craving dumplings (and after reading all of this how can you not be??) it's time to check out Brooklyn dumpling.
Opinions expressed in the post above are those of New Jersey 101.5 talk show host Judi Franco only.
You can now listen to Dennis & Judi — On Demand! Hear New Jersey's favorite best friends anytime, anywhere and any day of the week. Download the Dennis & Judi show wherever you get podcasts, on our free app, or listen right now.
Click here to contact an editor about feedback or a correction for this story.
THE PHENOMENAL JERSEY SHORE RESTAURANTS WE CAN'T AFFORD TO LOSE
Gravy or sauce? These restaurants make the best red in Central Jersey