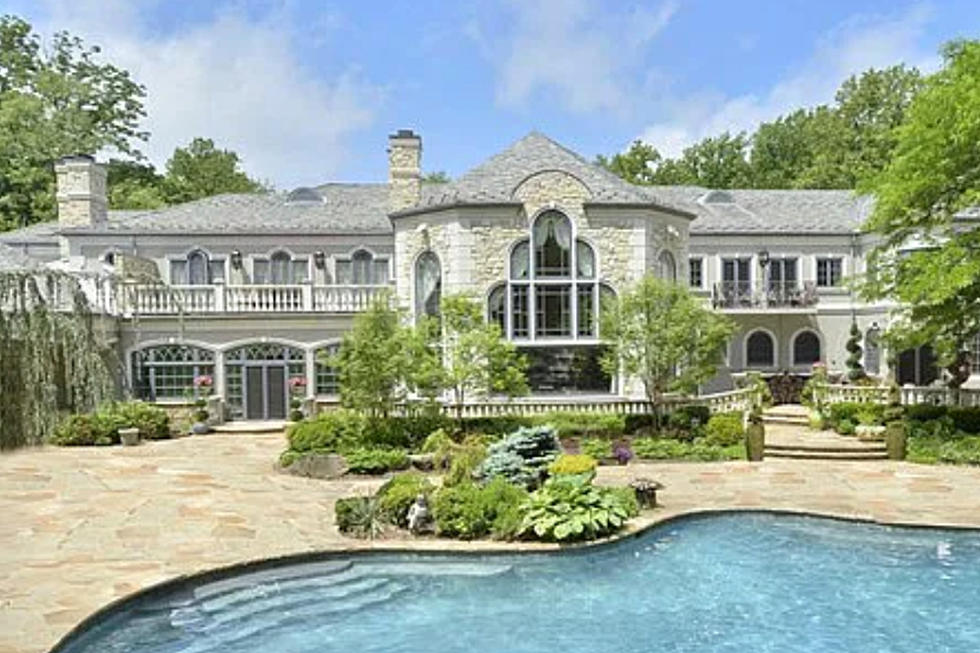 Doesn't Russell Simmons's former NJ mansion look like a mausoleum?
Via zillow.com
Let's get one thing straight. I would definitely live in just about any mansion that somebody gave to me, no matter how ugly the mansion is, a free mansion is a free mansion.
That said, if I'm spending money on it, I don't want an overdone, ugly mansion. And if I had $20 million to spend, I'm gonna be a little discriminating.
So, for the purposes of this article, I'm going to pretend like I have all the money in the world and I can judge every New Jersey mega mansion the way I want to, and I'm shopping for a mega-mansion in Saddle River, let's say.
Now I come across this one at 101 Fox Edge Rd. in Saddle River. I gotta tell you, as mega mansions go, it's much too much. It's overdone, it's Gaudy, and there's something going on with the severe lines on its portico and the columns flanking it that makes Russell and Camorra Lee Simmons's former abode look like a mausoleum.
The Simmonses, now divorced, bought the home in happier times in 2001 for $13,500,000. Records show they had a loss in 2011 of 10 million. Now the home is in foreclosure and I can kind of see why anyone who can spend that much on a home would probably look at this home and feel the same way I did.
In defense of the Simmonses, they did not build this monstrosity home. But Russell Simmons, the fabulously wealthy music producer, and entrepreneur was undoubtedly impressed by its European stucco exterior with stone enhancements and slate roof.
It's award-winning Theo Kalomirakis theater, (don't ask me what that means or who that is,) spectacular wine cellar and tasting room, indoor pool/spa, huge grand salon, 'Lion' solarium, multi-level office/library, multi-room primary bedroom suite, boutique closet, "B&B" lagoon pool, cabana, and all the rest.
Oh, and in case you were wondering, the inside is just as insanely overdone as the outside.
It's being sold now in as-is condition.
But whoever buys it will have to turn away anytime he drives by a mausoleum because the similarity to his own humble abode will definitely start to bother him.
At any rate, the home actually is a bargain now that it is owned by the bank and it can be procured for a cool $8 million.
I am still a little far away from that number. Maybe I'd take it for, say, 200k?
Look inside this magnificent Morristown mansion
Opinions expressed in the post above are those of New Jersey 101.5 talk show host Judi Franco only.
You can now listen to Dennis & Judi — On Demand! Hear New Jersey's favorite best friends anytime, anywhere and any day of the week. Download the Dennis & Judi show wherever you get podcasts, on our free app, or listen right now.
Click here to contact an editor about feedback or a correction for this story.
A look inside Teresa Giudice's mansion