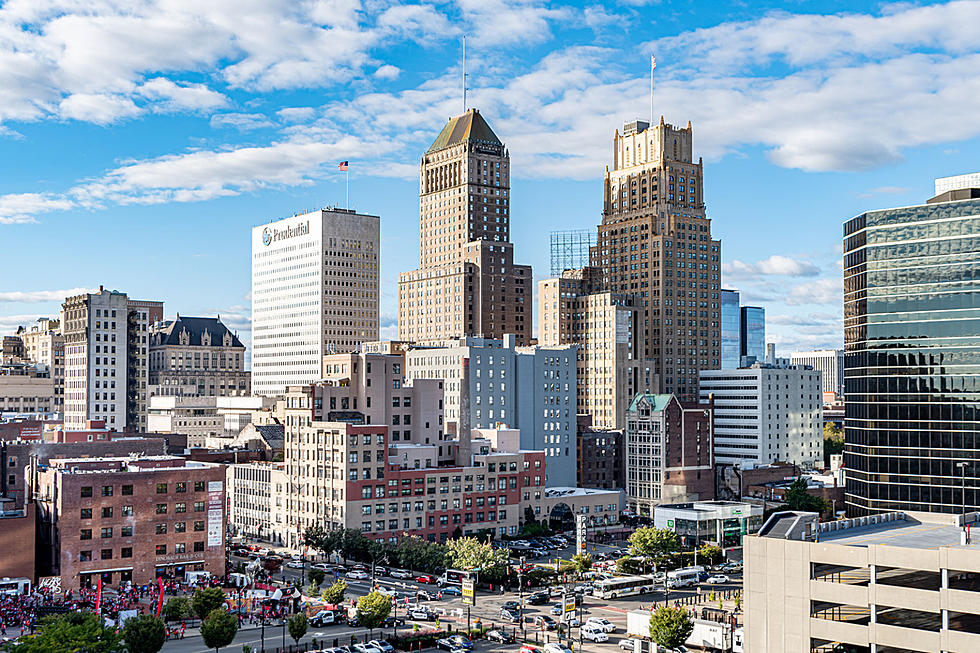 3 NJ towns somehow made a list of the USA's most glamorous
Adobe Stock
When I think of my favorite cities in New Jersey, I think how much I appreciate their quaint architecture, their proximity to the beach, all of the wonderful restaurants they have to offer.
But I've never in my life, thought of a New Jersey city, as "glamorous". Have you? A new and interesting study came out ahead of New York Fashion Week.
LawnStarter decided to rank 2023's Most Glamorous Cities.
They're looking at the cities in the country that serve up the most ritz and glitz.
Here's how they came up with a listing of all of these glamorous cities. They compared the 200 biggest U.S. cities based on six categories broken down into 39 "glam factors." They include metrics like the share of million-dollar homes, access to Michelin-starred restaurants, and the number of exclusive yacht clubs.
Now that you've heard what the top 200 listings are based on, you still can't figure out which New Jersey towns are considered some of the most glamorous in the entire country, right?
Well, neither could I so let's just cut to the chase: They're Newark, Jersey City and Paterson.
And I know you're thinking that you don't consider those cities glamorous but when you look at some of the other rankings of the other towns that made it you'll understand why these cities ended up in the top 200.
To no one's surprise, New York City was ranked the number one most glamorous city in the country. And I'll give you an example of how the numbers worked out.
Their overall score, adding up all of their metrics was 69.89. Their status and wealth rank was #1, clubs, ranked #1, fine dining rank, also #1.
Interestingly, they only ranked number 61 of these top 200 glamorous cities for beauty. (also not surprisingly, Miami, the fourth most glamorous city in the country came in number one in that category.)
New York City also ranked number one in fashion and entertainment. All of those number ones put them at the top of the list.
I'll show you how our NJ towns ranked, in comparison.
#111 Newark
Overall score: 7.92
Status and Wealth: 139.
Clubs: 93.
Fine Dining: 26.
Beauty: 51..
Fashion:141.
Entertainment: 139.
#135 Jersey City
Overall score: 6.28.
For Status and Wealth: 96.
For Clubs, 93.
Fine Dining: 33.
Beauty 174.
Fashion: 121
Fashion and Entertainment: 158
#180 Paterson
Overall score: 4.25.
Status and Wealth: 198.
Clubs: 105.
Fine Dining: 9.
Beauty: 172.
Fashion: 182
Entertainment: 196.
For the complete list click here. 
Opinions expressed in the post above are those of New Jersey 101.5 talk show host Judi Franco only.
You can now listen to Dennis & Judi — On Demand! Hear New Jersey's favorite best friends anytime, anywhere and any day of the week. Download the Dennis & Judi show wherever you get podcasts, on our free app, or listen right now.
Click here to contact an editor about feedback or a correction for this story.
Jersey City home transformation: From falling apart to full luxury
41 Bentley Ave. was basically falling apart. It was typical of many homes you see in the older sections of Jersey City, before the developers get to them, that is. Many of them are rundown, neglected with the population of the town not having the means to repair and update them.
Travel back in time to a colorized Atlantic City circa 1919
Atlantic City was once considered 'America's Playground,' one of the most popular destinations along the eastern seaboard.
This video
shows what the boardwalk looked like during its peak. These are some standout screengrabs.