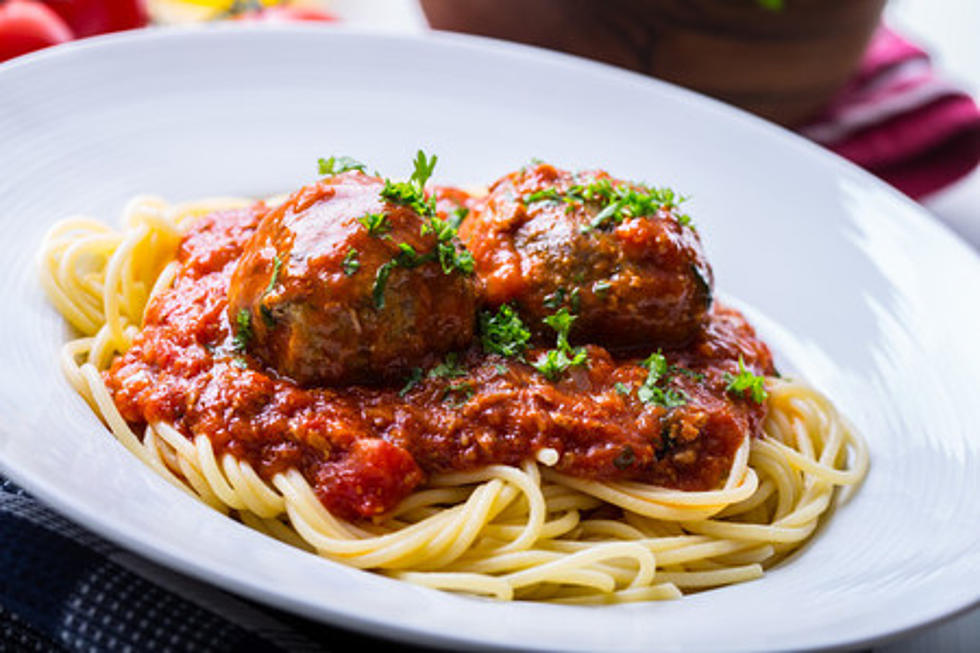 We Think We Found The Best Italian Food In The State In Point Pleasant, New Jersey
ThinkStock
Well, now I'm just plain mad. There is no way in my mind that the best Italian restaurant in this great state is not from the Jersey Shore. But that is exactly what several national websites claim, and I'm sick of it.
The most recent site I stumbled across was Love Food, and their choice for the Garden State's best is in New Brunswick. They have named a New Brunswick eatery as the top one in the state.
Congrats are in order for Catherine Lombardi, and if you're heading north, you may want to give this place a try. But let's remember, we don't need to travel anywhere for great Italian food.
Listen to Lou Russo mornings on 94.3 The Point and download our free 94.3 The Point app.
The Daily Meal on the other hand, put the spotlight on Chatham, with a restaurant called Scalini Fedeli, but let's remember Chatham is about 50 miles away.
And then there's ITA101 in Medford, named the best in the state by Taste of Home. Medford is also about 50 miles away. That's a long ride for a meatball.
We all have our favorites, and any of them are worthy of this honor. but for me, I will put the amazing food at Graziano's against any Italian restaurant, big or small. For me, I have never had a better chicken parm at a restaurant.
Maybe you've been there and you agree. But if your choice is different, please share. This is all about celebrating your local favorite, and giving our neighborhood restaurants the love they deserve.
And by the way, can we talk meatballs for a second? They can be very tricky, and very hit or miss. So when you find a good one, you stick with it. And I'll eat Graziano's meatballs all day long.
So, get your taste buds in gear and share with us your choice for best Italian restaurant! In my mind, there is no better than the ones at the Jersey Shore, and I'm pretty sure we can prove it!
Where To Get The Best Lobster Rolls At The Jersey Shore
There is nothing like a fresh lobster roll, a side of fries and a summery cocktail while soaking up the sun.
Confection Perfection: The Best Bakeries in Ocean County
The Most Succulent Seafood in Ocean County