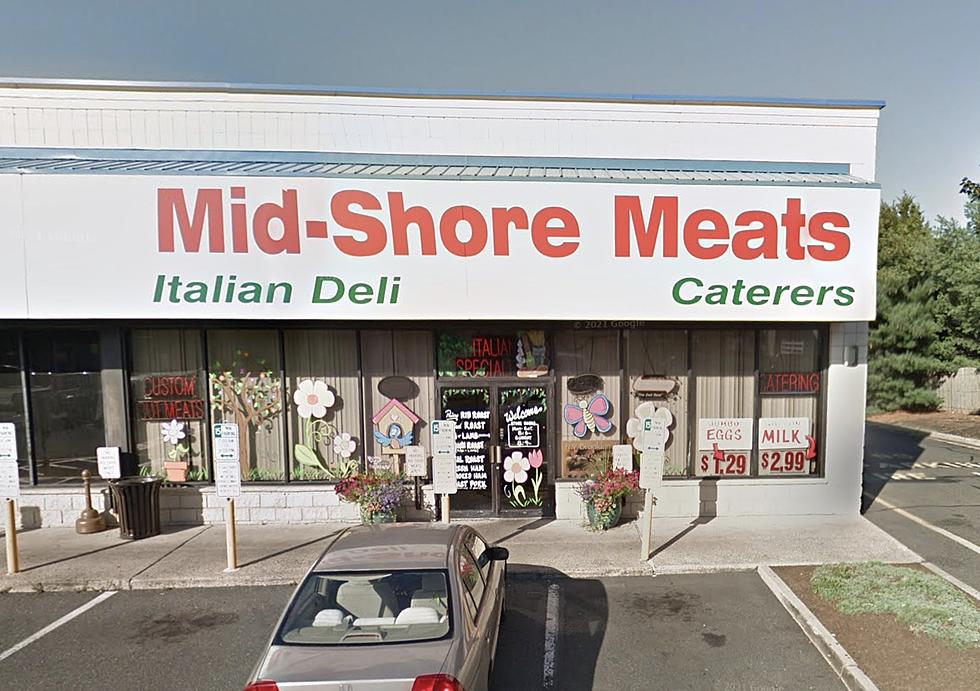 Delicious Local Italian Deli and Butcher Open with New Management in Toms River, NJ
Photo: Google Maps
Salami, cheese, prosciutto.  Cannot forget about that fresh mozzarella.  Yes, these are all things found on grandma's table before a big Sunday dinner or just one of the many items found at a local favorite under new management.  Mid-Shore Meats Italian Specialties is now open, and family-owned, and operated.
Whether you're Italian, or love some good Italian meats and eats, Mid-Shore Meats Italian Specialties boast an extensive menu for catering and prepared meals.  This also includes fresh daily mozzarella, a deli, and a butcher on site.
All I can think of now is how I cannot wait for summer.  Finding a good butcher is always a challenge and this place looks legit.  Stock up on meat and invite the family over for dinner.
Can't forget about keeping the neighbors happy during the summer months, so you may want to invite them too.
The one thing I love about their catering menu, they are prepared for any holiday including the big Christmas holiday coming up.  Just looking at the menu is making me hungry.
Some of the delicious items found on their Christmas menu, by the way, are Grouper Romatto, Salmon Davidson, and Tilapia Francese.
I honestly feel like this is that Italian deli, where you go for a sandwich, and come home prepared to cook for five days.  Speaking of the deli, they offer a great lunch special featuring Italian Subs, Salami and Cheese, Turkey and Cheese, and more.
If you drive by Mid-Shore Meats on Fischer, and you see someone walking out with five bags, all bets are that it was me.

10 Subtle Ways You Know a Pizza Place in New Jersey is Delicious
These tell-tale signs will let you know if an NJ pizza joint is any good.
These Are the 10 Things You Chose That Bayville Needs
Top 10 Gift Cards for Christmas 2021