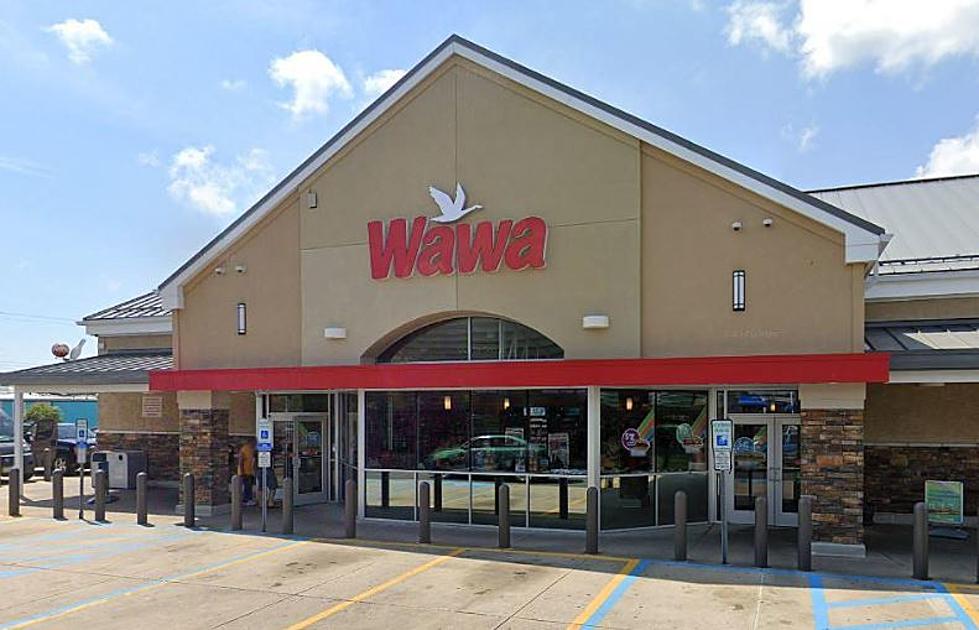 Is Wawa in Trouble? Competitor Opening First Location in Ocean County, NJ
Google Maps
#wawaislife, at least in my life. Does convenience get any better than Wawa? One chain thinks so and they are waging war at the Jersey Shore.
Listen to Matt Ryan weekday afternoons on 94.3 The Point and download our free 94.3 The Point app. 
Have you heard of Royal Farms? They have a whole bunch of locations south and west of Ocean County, but soon they will open a store in Brick at 900 Route 70.
The difference between Wawa and Royal Farms is that Wawa has never claimed or tried to be a restaurant. Royal Farms on the other hand calls themselves a "fresh kitchen," and there is even an area inside to sit and eat. Wawa dabbled with in-store dining in the past, but it never came to be.
If Royal Farms is new to you, there's one item in particular that they are very proud of. Chicken. They boast about their "World-Famous Royal Farms Chicken. Always fresh, never frozen, and lightly breaded and pressure-cooked in-store in trans fat-free cooking oil."
I've tried Royal Farms chicken, and it's actually really good.
They also offer custom-built hot and cold subs, sandwiches, and wraps. Sound familiar? Also on the menu are "Sun Up" breakfast sandwiches like egg and cheese on a croissant with bacon, ham, or sausage. Again, sound familiar? The breakfast sandwiches are also available day or night. Royal Farms is open 24/7.
I've heard good things about Royal Farms coffee. Their website says it's 100% Colombian.
And let's not forget the "Good-To-Go" case with prepared subs, wraps, salads, fruit and veggie cups, and more.
Oh, one more thing. Royal Farms has a gas station.
So, yes, Royal Farms is a lot like Wawa. But are they going to be competition for Wawa? I don't think so.
This is the first location in our area, while there's a Wawa practically every five minutes around here.
If you love chicken, maybe this will be your new spot. Otherwise, Wawa has nothing to worry about.
Have you been to Royal Farms? What has your experience been like? Let me know. Matt@943thepoint.com.
Will Royal Farms eventually be like one of these 50 favorite retail chains that no longer exist?
MORE: 50 Famous Brands That No Longer Exist