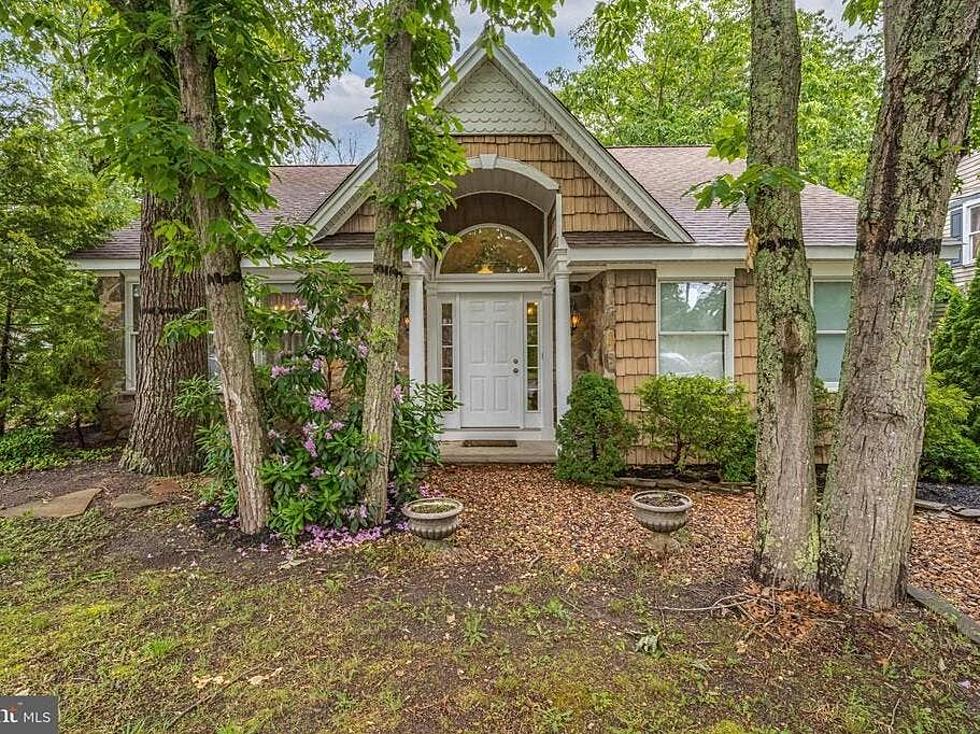 Is This Snow White's Adorable House for Sale in Forked River, NJ
realtor.com
I'm waiting for the seven dwarfs to pop out of the windows of this cute house.
This 2 bedroom, 1 bathroom house is located in Forked River for the price of $300,000.
Listen to Shawn & Sue mornings on 92.7 WOBM and download our free 92.7 WOBM app.
According to realtor.com, this house is very special. The same family has owned this house for 20 years with upgrades to this adorable getaway by the lake. This property is on a corner with a side-entry driveway.
It's a single-level home with an open floor plan with a lot of space. A beautifully landscaped yard, new windows, and a lot of upgrades to the bathroom and kitchen.
511 Lakeside Dr. N., Forked River, NJ
Have you ever been on the Disney ride, The Seven Dwarfs Mine Train, this house reminds me of the last scene when the evil witch is in the house with Snow White. "Eat the apple" my sweet. This house is perfect for your prince charming.
The upstairs of this house has the potential to be finished and have a bonus room and more room in this adorable house. Also, a sliding door to the backyard patio with the columns.
This house located at 511 Lakeside Dr. N., in Forked River is a single-family home built in 1950 and a little over 1,200 square feet. There is an attached garage. There is central air, a gourmet kitchen, and an eat-in kitchen. This totally reminds me of Snow White's house. I love the cuteness and the warmth as I look at these pictures.
Keep reading...
The Most Succulent Seafood in Ocean County
Ocean County's Most Delightful Italian Restaurants