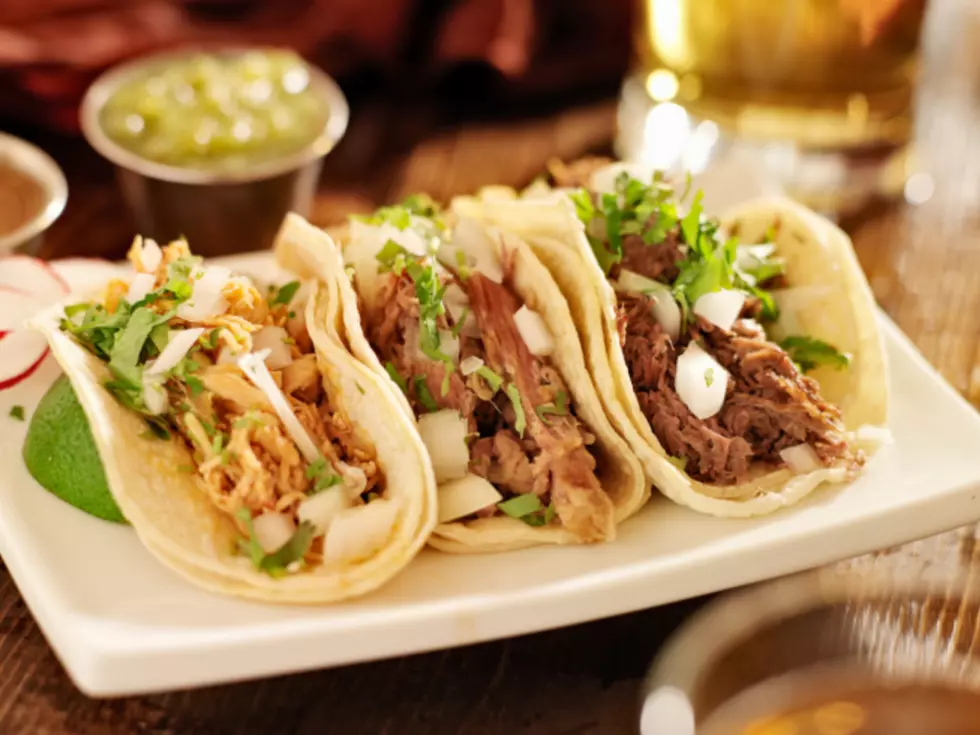 Happy Cinco de Mayo! Best Taco 🌮 Shops in Ocean County, New Jersey
Townsquare Media
Happy Cinco de Mayo Ocean County, it is a day for some Latin food favorites and one we all can agree on is "tacos" hard or soft they are loved by many and we have a look at the best here in Ocean County.
A food that is pretty much a foodie fan favorite is tacos 🌮 Tacos is a fun food that's great at home, at a restaurant, or from a food truck. Personally, I'd rather have a taco than a slice of chocolate cake. Give me the meat, veggies, and cheese over sugar any day. But that's my personal opinion. Take a look at some fantastic taco shops as rated by YELP, but please share your own comments.
It is Thursday, May 5th, or as it is better known as ..... Cinco De Mayo and we want to give you some hot and spicy ideas for lunch or dinner today!
It's the best tacos in Ocean County! Some great suggestions for you and your family to enjoy right here in Ocean County.
One of the big debates, well not really but we have to throw this out there, is whether you prefer soft or hard tacos 🌮. Everyone has their favorite but both are delicious.
For me, my favorite is a soft taco with lots of veggies including lettuce, tomato, avocado, olives, onion, and fresh ground beef. Add in some spicy taco sauce and you have my favorite taco. If I had to say my 3 very ingredients are avocado, onion, and black olives. So enjoy and check out some of the best spots here in Ocean County today to stop by for a great taco.
Post your comments below and let us know your favorite taco spot here in Ocean County :)
Best Tacos in Ocean County
Best Taco Shops According to YELP
What Are the Signature Drinks From Every State?
CHECK THEM OUT: States With the Best and Worst Commutes