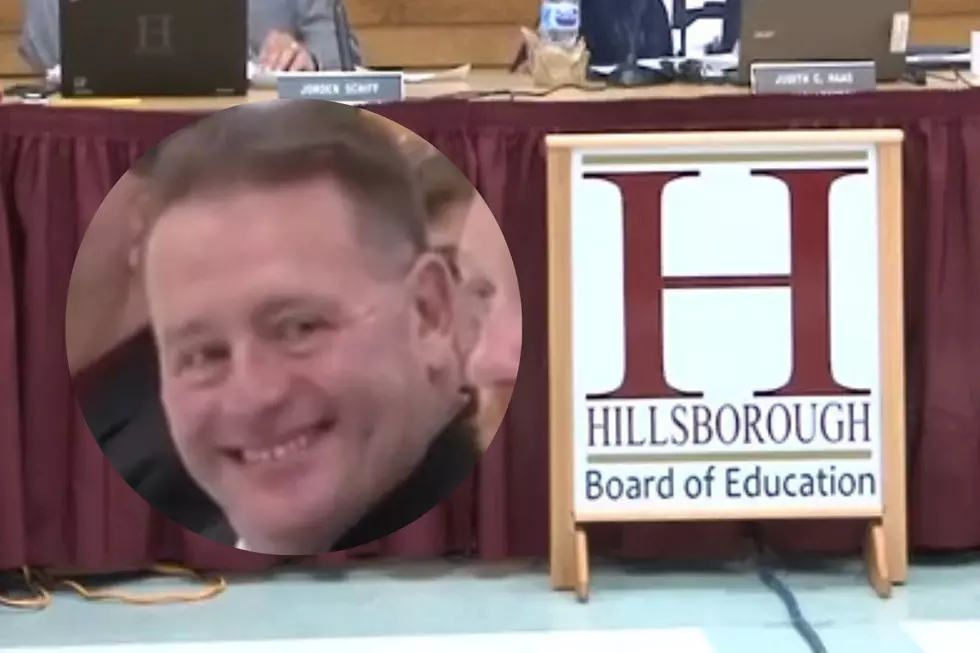 Hillsborough, NJ school director admits stealing $137K in kickback scheme
Anthony DeLuca. (via Youtube, HillsboroughSchools)
💲 A longtime employee confessed to stealing $137,000 in illegal overtime pay, feds say
🧹 Anthony DeLuca spent nearly three decades working up from custodian to director
❓ A mysterious unidentified co-conspirator also made nearly $40,000 in kickbacks
---
HILLSBOROUGH — A former building and grounds director for Hillsborough schools has pleaded guilty to stealing thousands of dollars from the district through an illegal overtime scheme, according to federal prosecutors.
Anthony DeLuca, 61, of Raritan was charged in federal court Wednesday and pleaded guilty to one count of embezzling, stealing, and obtaining by fraud more than $137,000.
According to the U.S. Attorney's Office in NJ, DeLuca conspired with an unidentified individual to collect overtime and pass along kickbacks.
A long-time employee who started working as a janitor 30 years ago, the school board unanimously voted to approve DeLuca as director of building and grounds at a July 22, 2019 meeting. His starting salary for the newly created position was $120,000, according to the meeting agenda. It did not entitle him to overtime pay.
"Tony has been working as a custodian, maintenance person, supervisor, and foreman since 1993 in the district. This will be the first time in close to 20 years that we are hiring one of our own," then-Superintendent Jorden Schiff said at the meeting. Schiff said he was "pleased and excited" to promote from within.
But almost immediately after securing the position paying six figures, the director was approached by an unidentified district employee to whom DeLuca reported. Only called "Individual 1" in court documents, they told DeLuca to illegally claim overtime pay including for hours that had not been worked, according to federal prosecutors.
Authorities say DeLuca submitted the overtime claims to Individual 1 for approval. In return, DeLuca gave his co-conspirator thousands of dollars in kickbacks. The director placed cash into envelopes and left them in spots for the individual to find.
DeLuca told investigators he made over $137,000 through the scheme, according to officials. The other person made $39,800 in kickbacks.
His sentencing is set for June 1. Authorities say he faces up to ten years in prison and a max fine of $250,000.
Rick Rickman is a reporter for New Jersey 101.5. You can reach him at richard.rickman@townsquaremedia.com
Click here to contact an editor about feedback or a correction for this story.
25 richest people in America and how they did it
The 99 top paying jobs in New Jersey
How much do you make? These are the occupations in New Jersey with the highest median annual compensation. Source: Federal Bureau of Labor Statistics, 2022
Actors Who Turned Down Major Marvel Roles
Not everyone wants to be a part of the Marvel universe. These actors all got offered high-profile gigs in Marvel movies and turned them down.