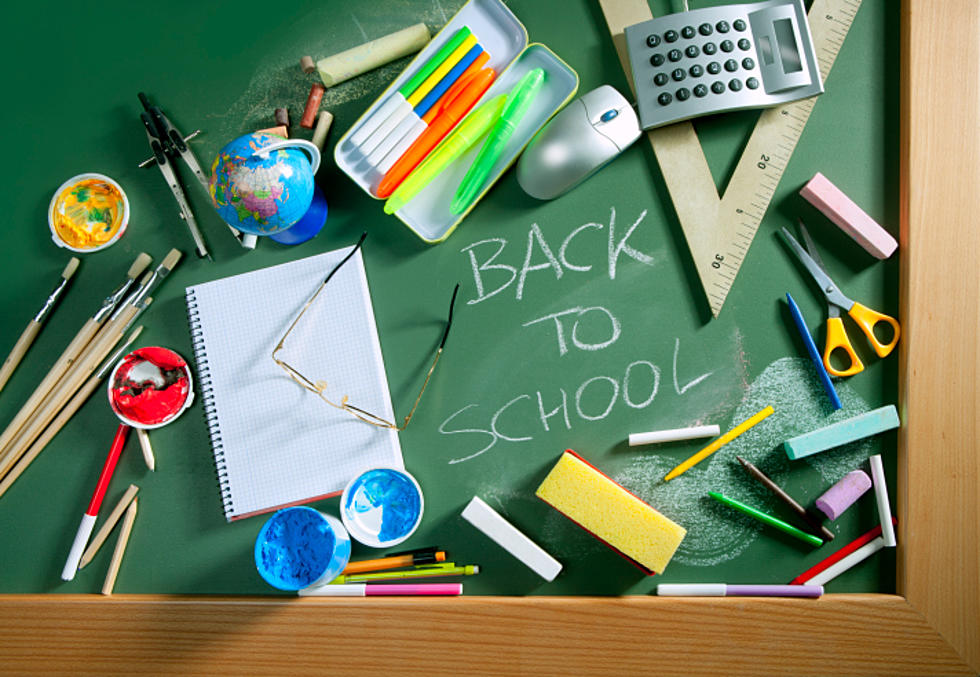 Helping Families! Berkeley Township Hosts Back to School Drive
LUNAMARINA
It's hard to believe that we are just a few weeks away from another school year. That's right before you know it school will be back in session here at the Jersey Shore. We want to keep you up to date on events to help families as they get ready for class.
As we get ready so are officials in Berkeley Township. Berkeley Township Mayor Carmen Amato and the Berkeley Recreation Department are hosting a "School Supply Drive"
Listen to Shawn Michaels mornings on 92.7 WOBM and download our free 92.7 WOBM app.
Supplies can be dropped off at:
The Berkeley Recreation Center is located on Route 9 in Bayville.
The Mayor's Office at Town Hall
Lifeguard Station on 23rd Avenue in Seaside Park
The Recreation Booth at Veteran's Park
This is a wonderful chance for residents in Berkeley Township to help students and their families with "back to school" supplies. Take a look at their "wish list" and see what YOU cab help with ....
Back Packs
Note Books
Safety Scissor's
Pens
Pencils
Erasers
Color Markers
Glue
Glue Sticks
Crayons
Rulers
For more information or any questions you may have Call 732-244-7400 ext: 1203
Help kids get back to school on the right foot with school supply donations. Join Berkeley Township Mayor Carmen Amato and the Berkeley Township Recreation Department for their "School Supply Drive" It's a great community event and you will feel good knowing you helped kids in your hometown with all the needed school supplies.
732-244-7400 ext: 1203 
Have You Even Heard of the 30 Tiniest Towns in New Jersey?
Famous NJ people from A to Z (almost)
The 20 Dynamite New Jersey Diners That Are Too Tasty Not to Try