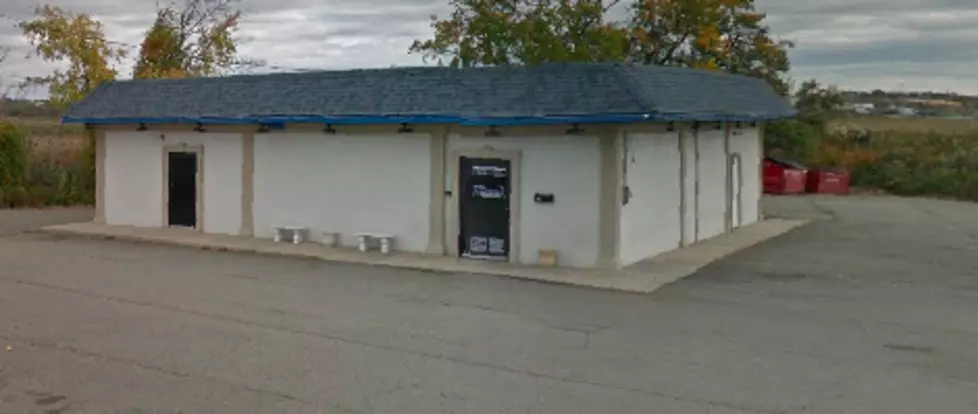 Gunman had ammo stash in Sayreville strip club and Keyport home, cops say
Vision's Gentlemen's Club in Sayreville. (Google Images)
SAYREVILLE — Police say they defused a "potentially tragic" confrontation with a strip club employee who showed up to work Wednesday armed with a rifle, bullet-proof vest and military style helmet. Police said they also found ammunition stashes and tactical gear in the building and at the gunman's Keyport home.
Authorities on Wednesday did not say why Kevin Smith, 32, was armed or what he intended to do.
Police were called to Visions Gentleman's Club on Route 35 about 4 p.m. on a report that an employee was inside with a firearm.
Police waiting outside watched as Smith (who also goes by "Kevin Papalia") left the building wearing the tactical gear and what they described as an "AK-47 style firearm." After driving off, police stopped the Keyport resident a short time later and arrested him.
Officials say he was taken to Raritan Bay Medical Center for "observation."
Sayreville Police Chief John Zebrowski said the situation unfolded quickly and he credited his officers' actions, saying that "the decision not to immediately confront this individual was the right choice."
"The restraint utilized by the responding officers defused a potentially tragic confrontation," Zebrowski said.
Officers at the club recovered a second vest and "several loaded, large capacity magazines" from inside the manager's office. They also found more than 1,000 rounds of ammunition and more body armor at his home.
Smith was charged with unlawful possession of a firearm, possession of a weapon for an unlawful purpose, unlawful possession of large capacity magazines and unlawful use of a body vest.
Police encouraged anyone with information about the incident to call Capt. Jack Fitzsimmons at 732-525-5409.
New Jersey 101.5 did not know as of Thursday whether Smith had an attorney who could speak on his behalf.
Adam Hochron contributed to this report.