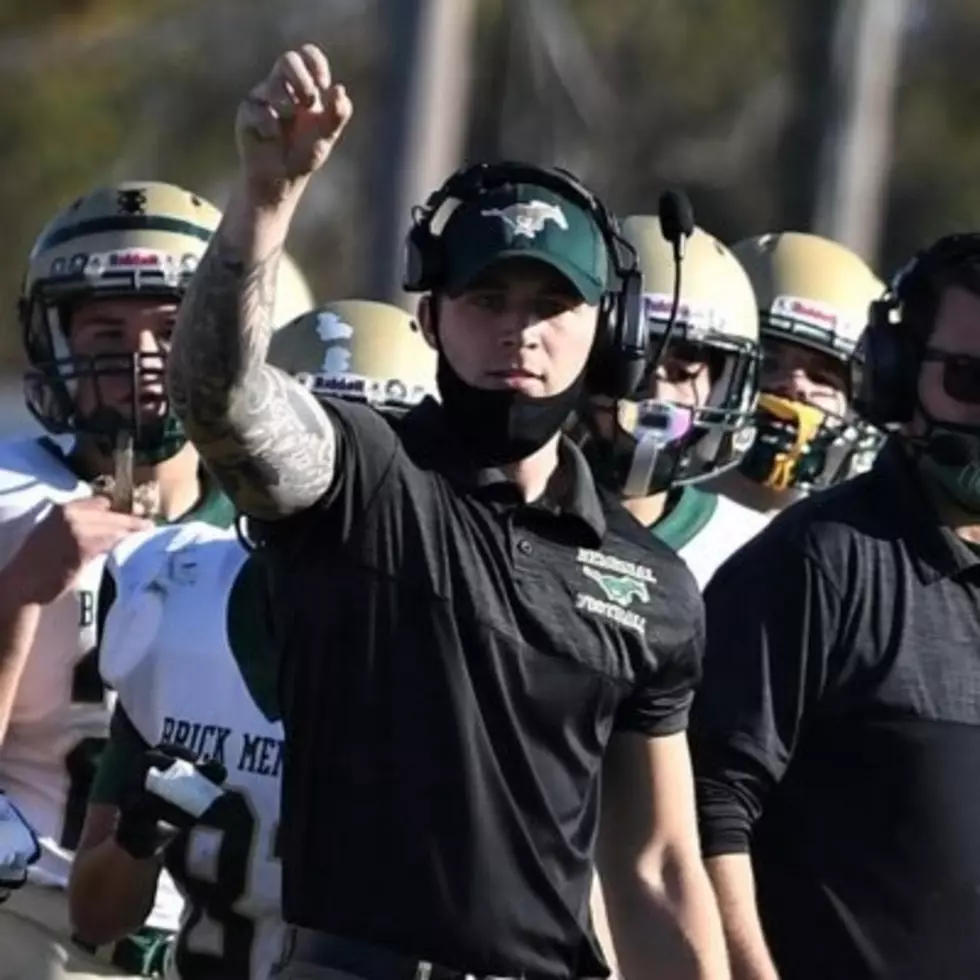 Good Morning America surprises Brick, NJ couple for Valentine's Day
Photo from Twitter profile
Brady Watson doesn't call the plays for Brick Memorial's defense, but maybe he should after the gameplan he put together to surprise his fiance for Valentine's Day.
Watson, a Brick Memorial High School and Monmouth University graduate who is currently the defensive backs coach at Brick Memorial, surprised his fiance, Daniella Di Petrillo, with an unforgettable day in New York courtesy of ABC's Good Morning America.
After college, Watson planned on proposing to Di Petrillo at her favorite place, Disney World, but could not do so because of the COVID-19 pandemic and the restrictions put in place. Instead, he brought the magic of Disney home to her and the two were soon engaged to be married.
On Friday, Watson took Di Petrillo to the famous Kleinfeld Bridal, home of the reality show Say Yes to the Dress, for some wedding dress shopping and that's when the surprise he had planned was unveiled. GMA's TJ Holmes emerged to greet the couple and Di Petrillo was treated to a special video that Watson and GMA produced just across the street from Brick Memorial.
The video and a special letter Watson wrote was only the beginning of the surprise. Holmes revealed that Daniella would be gifted with a wedding dress of her choice from a collection of Disney princess dresses. But there was still more, and the last reveal was a surprise to Brady, as well. GMA announced that Disney is giving Brady and Daniella a four-night honeymoon whenever they are comfortable and ready to travel.
Cleary, Watson is a great tactician both on and off the field.
The 100 Best Places to Live on the East Coast