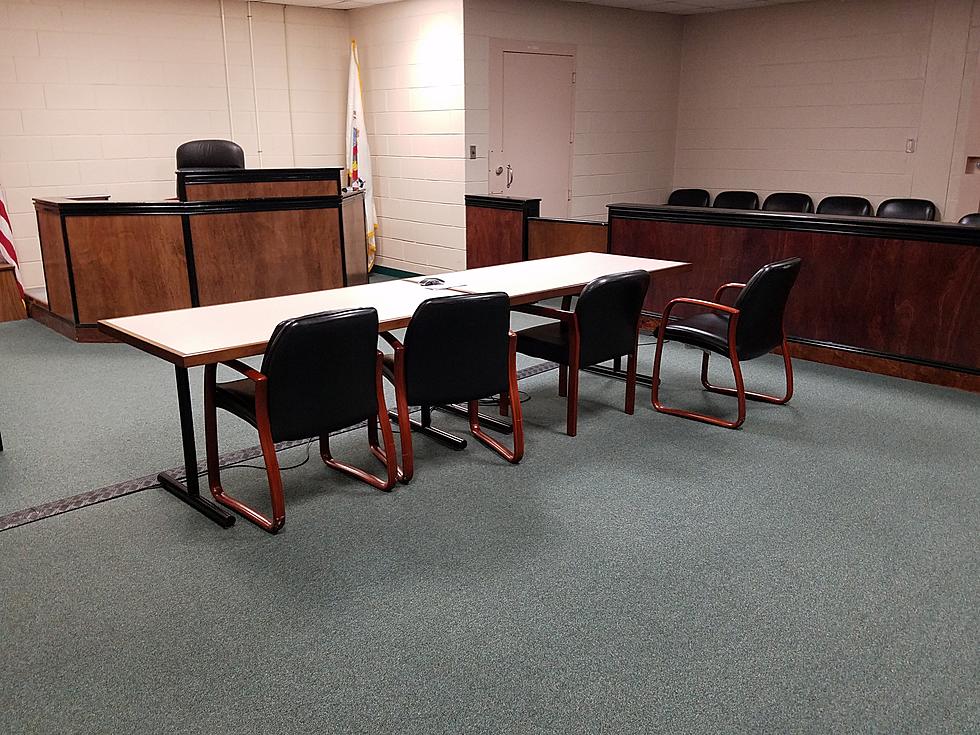 Freehold man pleads guilty to role in state health benefits program conspiracy
Court room at the Monmouth County Correctional Institute. (Vin Ebenau, Townsquare Media New Jersey)
A Freehold man who now formerly worked at two pharmaceutical companies and a marketing company has plead guilty to his role in a conspiracy that sought to defraud a New Jersey state health benefits program, U.S. Attorney Craig Carpenito announced on Wednesday.
Joshua Darstek, 38, was charged with conspiracy to commit health care fraud.
Between May 2014 and January 2016, he worked as a sales representative on behalf of two compounding pharmacies and a marketing company where he marketed and sold compounded drugs to physicians, including pain, scar, and wound creams and certain supplements and vitamins
Carpenito said that the Compounding Companies paid Darstek based on a percentage of the reimbursement payments they received from health care benefit programs for each prescription that he referred to the compounding pharmacies.
He then participated in a conspiracy where patients were recruited and many who had prescription drug coverage under the New Jersey School Employee's Health Benefits Program and they were asked to submit to what was deemed medically unnecessary prescriptions for compounded drugs to the pharmacies.
Darstek is accused of having physicians write prescriptions for individuals they didn't know so that a prescription for a compounded drug could be deemed medically necessary.
The conspiracy to commit health care fraud count for Darstek carries a maximum penalty of 10 years in prison and a $250,000 fine, or twice the gain or loss from the offense.
As part of his plea agreement, Darstek must forfeit $148,500 in criminal proceeds and pay restitution of at least $594,639.
Sentencing is scheduled for March 23, 2021.
"Compounding is a practice in which a pharmacist or physician combines, mixes, or alters ingredients of a drug to create a medication tailored to the needs of an individual patient," Carpenito said in a statement/in court. "The Food and Drug Administration does not approve compounded drugs and thus does not verify the safety, potency, effectiveness, or manufacturing quality of compounded drugs. Generally, a physician may prescribe compounded drugs when an FDA-approved drug does not meet the health needs of a particular patient."
The government is represented by Assistant U.S. Attorney Bernard J. Cooney, Acting Chief of the Opioid Abuse Prevention & Enforcement Unit.
Defense counsel: Marco Laracca Esq., Orange, New Jersey.
You can follow Vin Ebenau on Twitter and Instagram and email news tips to vin.ebenau@townsquaremedia.com.
More From Townsquare Media Monmouth-Ocean:
Enter your number to get our free mobile app
Things I Am Looking Forward To Doing Post-Quarantine