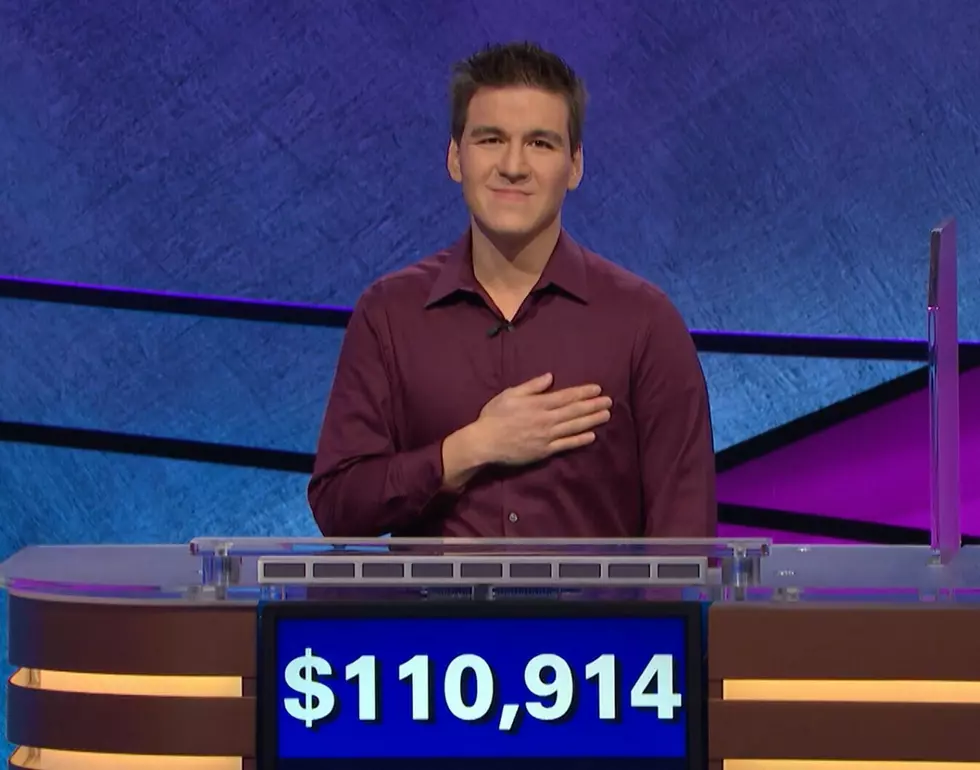 Following Winners on 'Jeopardy' and On the Field
James Holzhauer (Jeopardy Productions, Inc. via AP)
If I am home at 7 p.m. it's likely I'm watching Jeopardy, something I've done since I was a teenager.
It actually started because my father loved the show and was really good at it because he had tremendous knowledge of history.  I, of course,  nailed the sports categories.
Anyway my wife Jane and I are regulars and somewhat fascinated by contestant James Holzhauer who won his 8th consecutive episode Monday and has now earned over $460,000.  That makes him the second-highest earner in the history of the game show which dates back to 1964.
The 34-year old Holzhauer, who is a professional sports gambler, has a long way to go to catch Ken Jennings who won over $2.5 million during a 74-game winning streak from June 2-November 30, 2004.
The high school baseball season is only a couple of weeks old but I'll cast an early comeback player of the year vote for senior Matt Hartshorn of Toms River South.  As a sophomore pitcher he went 3-0 but in the fall of 2017 had to undergo Tommy John surgery and missed all of last season.
Hartshorn made his long-awaited season debut last week against rival Toms River East and what a debut it was as he came within one out of a five-inning no hitter in a 12-0 Indians victory.  He allowed just one hit and struck out 5 to earn the victory and when not pitching did well at the plate, going 5-10 with two doubles, a home run and six RBI's in South's two-game sweep of the Raiders.
The Yankees and the Red Sox play the first of 19 games between the two AL East division rivals tonight in the Bronx.  Injuries and poor play have resulted in a combined record of 12-20 with the Yankees 5 ½ games back of first-place Tampa Bay and Boston 6 ½ games off the pace.
There's still 147 games to go so it's a bit early to panic.
By the way the Mets are all alone in first place in the NL East.  I have to enjoy it while it lasts.