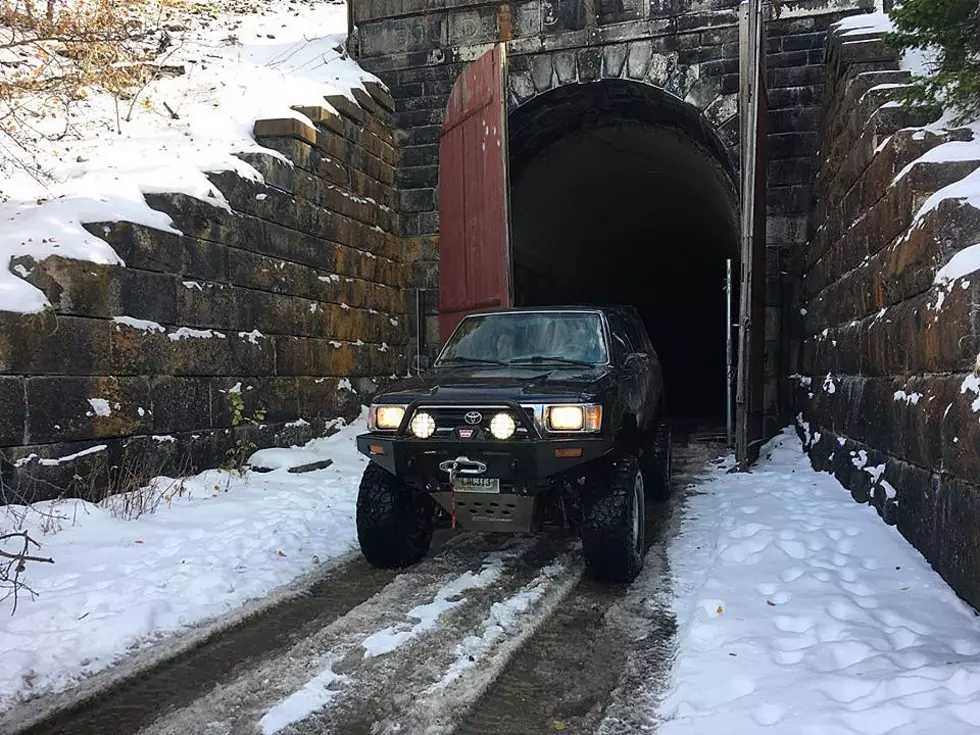 Exploring a Creepy, Abandoned Railroad Tunnel Near Helena, Montana
Jesse Ropelato/TSM
Montana is full of creepy abandoned places. One of those places is a creepy abandoned railroad tunnel located in Jefferson County near Boulder, just a short drive from Helena. Known as the Wilkes Tunnel, it's a fascinating place to explore.
The Wickes Tunnel is an abandoned railroad tunnel that can be tricky to find. To get there, Take I-15 to the Jefferson City exit. From there, follow Corbin Road to Wickes Road. Drive through the houses in Wickes and follow the forest service road until you get to the tunnel.
Wikipedia gives the tunnel's specs:
Abandoned rail tunnel, Great Northern Railway, north of Boulder in Jefferson County, Montana, 46°19′48″N 112°06′48″W, el. 6,224 feet
If you do find it, it's dark, wet, eerie, and unkempt. But people do occasionally access it.
I decided to check it out on Sunday and must say, it's a really cool place.
Wilkes Tunnel Exploration Videos
The YouTube channel, Bigfoot Dad Explores Montana also has visited the tunnel. Here's how they describe it:
Experience an exciting adventure into one of the longest abandoned historical train tunnels stretching over a mile through the mountains. Journey back in time with us to get a rare glimpse of Montana history and a remarkable feat built for the Great Northern Railway over 100 years ago.

...

This epic feat of engineering was once a main passageway for large steam engines transferring people and valuable ore to and from the mining communities. It has stood the test of time remarkably well and remains open for a few moments longer - allowing the last modern explorers to travel back in time.
Think this is a special place in the summer, you should see it mid-winter when it transforms into an impassable ice cave.
This tunnel may not be the easiest, or most advisable to reach on a road trip, so here are some suggestions for must-drive roads in every state:
See the Must-Drive Roads in Every State