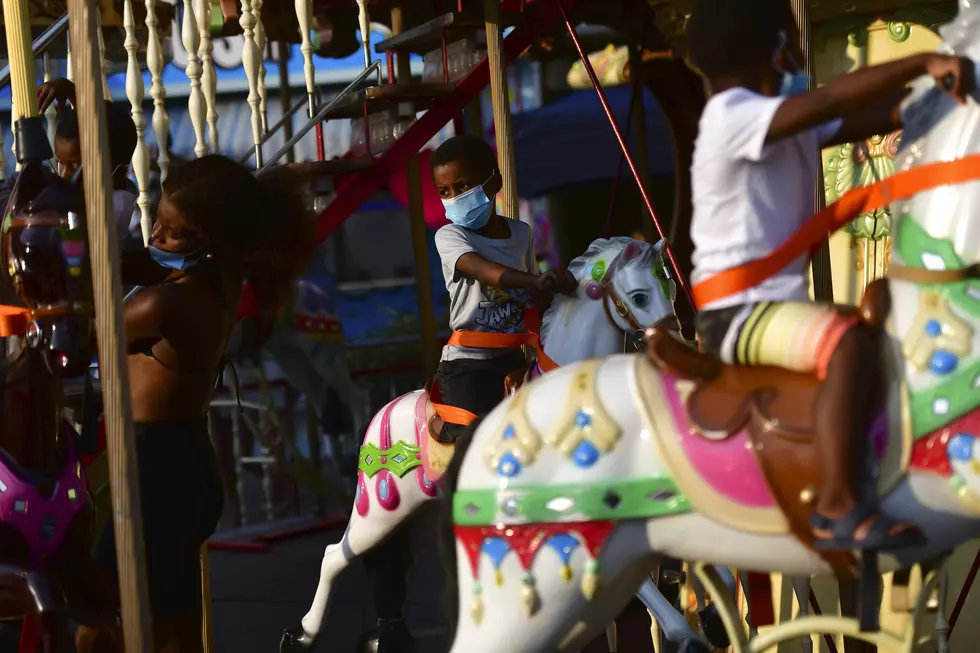 Expect A More 'Normal' Morey's Pier Experience This Summer
Getty Images,
Mark Makela / Stringer
If you were expecting a dreary summer like the one we experienced in 2020, it's safe to begin looking on the more positive side of things. The bright side is finally showing itself!
The folks over at Morey's Piers on the Wildwood boardwalk have just announced their plans for summer 2021 and it's safe to get excited. Now, before you throw your mask in the trash to live your best summer life like you were in 2019, hold that thought. This summer will be a bit more on the normal side of things, we'll say normal-ish, however, you'll still need the mask.
NJ.com reports that Morey's Piers, which reportedly lost 60% of the revenue they saw from 2019 in 2020, plans to open up certain piers and attractions they kept closed last summer due to the coronavirus pandemic. If you ventured out to the boards at any point during the summer of 2020, then you'll remember finding only one waterpark open and two out of their three piers. Well, it can be happily shared that all three piers will open in time for summer as well as both beachfront waterparks.
Masks will still be required, of course, as well as proper adherence to social distancing guidelines. But, with the number of positive COVID-19 cases on the decline in New Jersey along with the rise in the number of vaccinations being administered per day, it looks like we'll at the very least get to experience a tad more of a 'normal' summer compared to what he had in 2020.
The beaches seemed pretty packed last summer from the pictures posted to social media. It looked like people were heading out to the beaches around South Jersey in droves. If the beaches were still populated in the light of everything happening last summer, it's probably safe to assume that even more will feel comfortable with a beach day this summer.
Check out all the plans Morey's Piers' making for summer 2021 HERE.
Source: NJ.com
READ ON: See the States Where People Live the Longest
Read on to learn the average life expectancy in each state.