A Must-Try Dish For Pickle Lovers Is Just A Short Drive From The Jersey Shore In Northfield, NJ
Elsie's Pickles' Instagram
If you know anything about me, you know I LOVE food.
So much so that I will travel just for one bite of some of those unique dishes that you can only get at a certain location.
And if you like pickles.....well, LOVE pickles like me, then keep reading.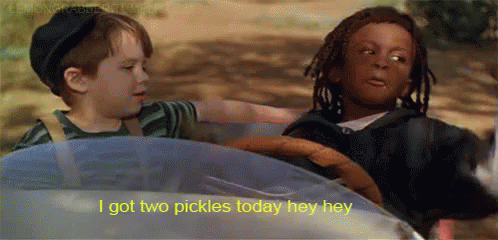 Do you remember hearing about that deli who went viral because they offer sandwiches that use these humongous, hollowed-out pickles as bread?
They are known as Elsie's Pickles and their first location is in Haddonfield Township. They have so many different types of sandwiches to offer....take a look HERE. 
Well they are expanding into South Jersey so now they are only a short ride from the Jersey Shore. There will soon be a new shop in Northfield that will open at some point in 2021 but an exact opening date has yet to be revealed.
"Over the next 90 days our Elsie's team will be working around the clock to open a second location to serve the shore communities," the shop announced on their Instagram. "We are so excited to bring them to the shore and to pamper guests with our family recipes and tradition."
And yes, this little deli has so much more to offer. They sell their pickles separately just in case you want to enjoy them without having to purchase an entire sandwich.
 

 

 

View this post on Instagram

 
They have put together Homemade Creamy Dill Pickle Salad Dressing which has no sugar or preservatives added AND it is keto, vegan and gluten free. (It's also made with love which is super important)
View this post on Instagram
They also have merch that you can use to make unique cocktails. Shown in the photo below is their Elsie's Pickled Surfer which according to the post is a, "blend of brine, jalapeno and lime," which could be used for a wide variety of cocktails. Just sayin....
 

 

 

View this post on Instagram

 
I'll keep you posted once Elsie's reveals the grand opening date for their new location!
But for now, take a look at the original article at NJ.com. Also keep an eye on their Instagram Page and their website. 
Listen to Nicole Murray middays on 94.3 The Point and download our free 94.3 The Point app.
Peek Inside Rare Pink Dome Home in Forked River, NJ