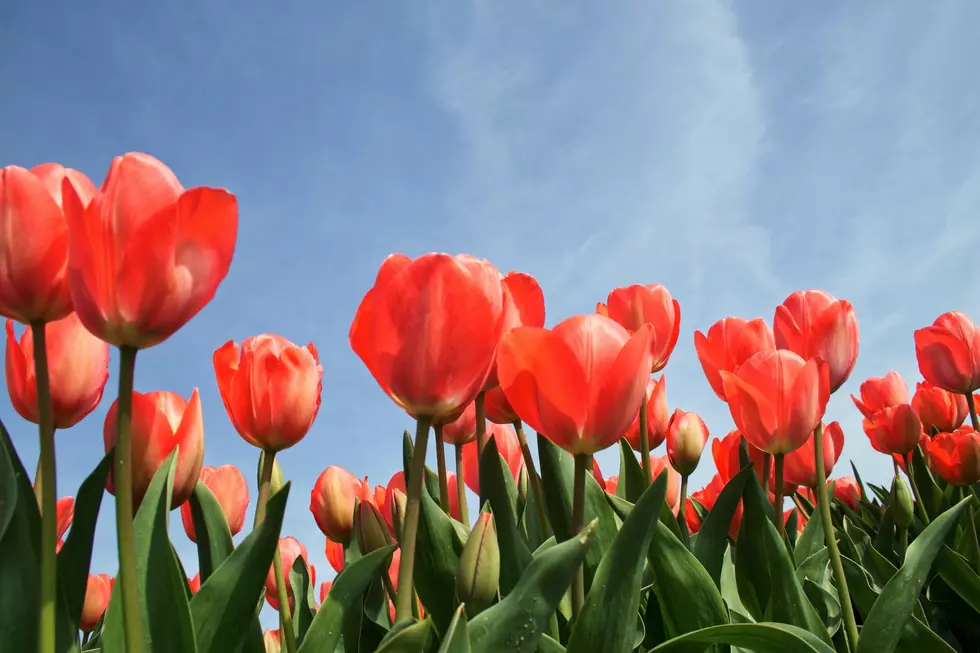 Don't Miss Out! Millions of Tulips are Bursting in New Jersey: Get Your Tickets🌷
esther gorlee / unsplash
Last year our tiptoeing through the tulips turned into a "driving" thought he tulips because of Covid-19.
If you've never done this, you will be amazed. It is truly something I enjoy every year. Tulips say, "SPRING." When I say "TULIPS", tulips are everywhere the eye can see. And you can pick the tulips, too.
These beautiful tulips are located at Holland Ride Farms in Cream Ridge, NJ. Check out the tulips👇:
You can pick these beautiful tulips. Tickets will go on sale starting April 1st, 2021. CLICK here for your tickets.
When you buy your tickets you will be able to choose your date for picking.
Literally, you will be "Tiptoeing through the Tulips". The beauty of this family-owned farm is spectacular. Your eyes won't believe it. Tulips have always been my favorite and when I see tulips, I think spring, immediately.
This year, different than other years, Holland Ridge Farms has a Covid-19 protocol. Click here for health and safety protocols.
Ticket prices:
Adult (Age 13 – 61) $12
Senior (Age 62+) & Military $10
Child (Age 3 – 12) $8
Infants (Age 0 – 2) Free
The price of the tickets does not include picking tulips. It's $1 a stem for each tulip you pick.
Tulip hours:
Monday 9 am to 6 pm
Tuesday 9 am to 6 pm
Wednesday 9 am to 6 pm
Thursday 9 am to 6 pm
Friday 9 am to 6 pm
Weekends get incredibly busy, reserve your ticket today.
Saturday 9 am to 6 pm
Sunday 9 am to 6 pm
Think of the awesome photo opportunities for your whole family. You will be amazed after seeing all these tulips.
Listen to Shawn & Sue mornings on 92.7 WOBM and download our free 92.7 WOBM app.
LOOK: The most popular biblical baby names
What Are the Signature Drinks From Every State?
LOOK: 15 Discontinued McDonald's Menu Items