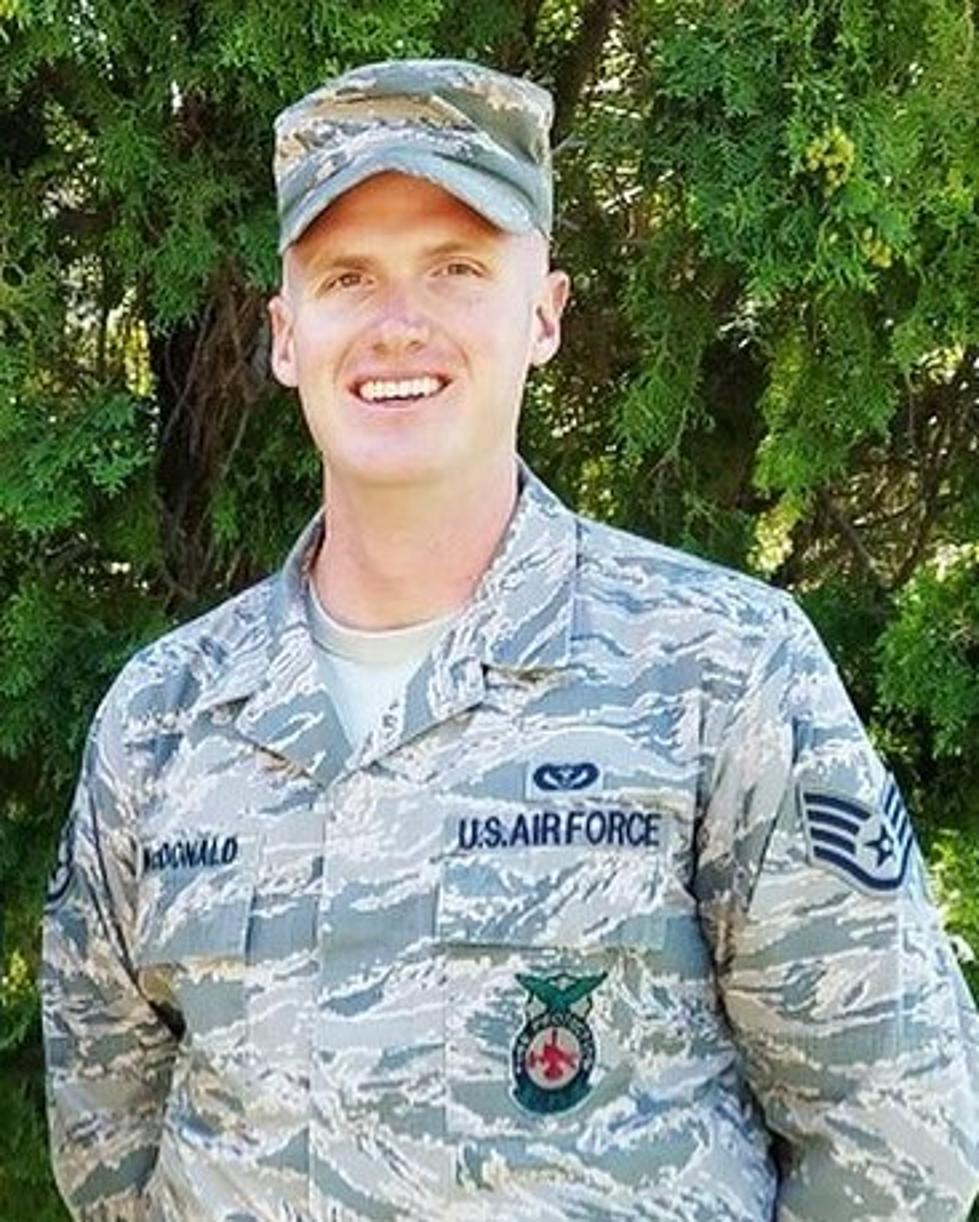 Congratulations To Timothy Ryan McDonald, Our Warrior of the Week
Warrior of the Week
Congratulations to Timothy Ryan McDonald, Our Warrior of the Week for the week of November 13, 2017.
Here is why the Lacey Township native deserves this honor, in the words of his nominator:
"Ryan always showed an interest in joining the Armed Forces as a child through his HS years. He earned the rank of Eagle Scout in 2008 before graduating from Lacey Twp. High School. He then graduated from Millersville University while remaining steadfast in his desire to serve.
He enlisted in the Air Force and was sworn in on Memorial Day, 2013. He has since earned the Rank of Staff Sgt., and is currently serving as a USAF Firefighter. Ryan is also an AF EMT and a Nationally Accredited Paramedic.
While in the USAF, Ryan has served as a mentor in a local Boy Scout Troop in Idaho, volunteered at a local high school, and various service activities on base. He was Deployed to the UAE in 2015. Ryan is also working on his Master's Degree in Intelligence."
Congratulations to Timothy Ryan McDonald, our Warrior of the Week.
Do you know a deserving past or present military member? Nominate them now. Every Military Monday, we'll share one of the nominations and honor that person as our Warrior of the Week.
More from Townsquare Media: