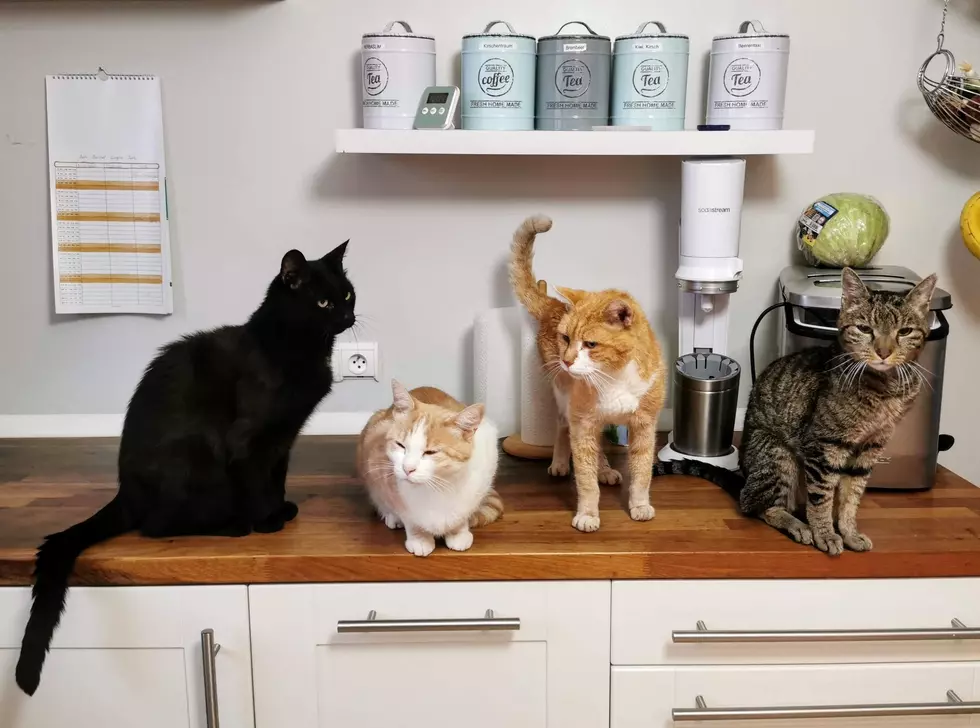 Furry Felines Roam Free in This Cool Cat Room in Toms River, NJ
Photo by Dietmar Ludmann on Unsplash
I can't believe I didn't know about his place sooner.
Ever since my pet rabbit died a few years back, I've been missing having a furry friend around the apartment.
However, since I'm a renter and live in a small apartment, adopting an animal hasn't really been an option.
It's a shame too, I love animals.
Then, out of the blue as I was walking through downtown Toms River grabbing some lunch I saw a sign that made me do a double take.
The first thing that caught my eye was the Lawyers in Defense of Animals sign.
I didn't know that was a thing.
According to their website though they've been activate in advocating for animals for over 30 years in the Garden State.
Lawyers In Defense Of Animals, Inc. (LIDA) is a 501(c)(3) not-for-profit corporation which has been working on behalf of animals in New Jersey since 1989
The second thing that really caught my eye was the sign they had on the front door.
I've heard of places like this in other cities but didn't know there was one in Ocean County.
Posted up on the door at 34 Main Street, suite 1B in Toms River was a piece of paper advertising a free-roaming cat playroom.
That's exactly what it sounds like by the way.
It's a room with cats that you can sit down and play with, pet, and if you're really feeling it, you can adopt.
According to Lida's Facebook page, the playroom has cats that range in age from 8 months to more senior (or as I like to say 'experienced') cats.
There's never a fee to come and play with the cats in the room, however, their hours can be sporadic.
Be sure to follow them on Facebook, it's the easiest way to see when open hours are.
Open hours are just the times that you can walk in with out an appointment and play with the cats.
12 Animals That Are Illegal to Own as Pets in New Jersey