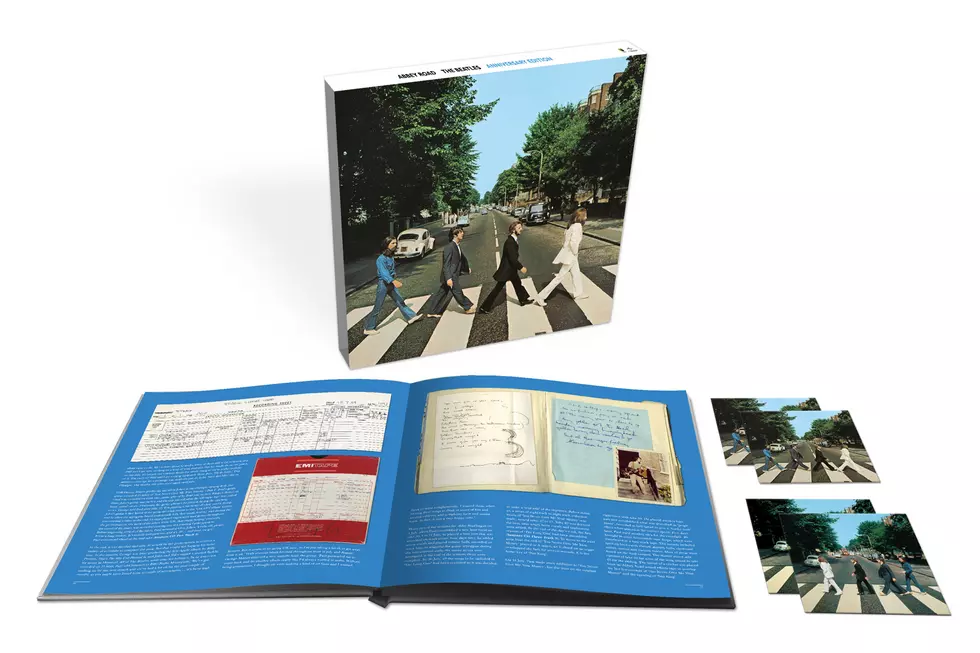 Watch the Beatles' New 'Here Comes the Sun' Video
Apple Corps Ltd./Capitol/UMe
The clip combines photographs and videos of the group during that time frame with animation and video of their instruments. You can watch it below.
In addition to a remixed version of Abbey Road by producer Giles Martin and engineer Sam Okell, the Super Deluxe Edition contains 23 demos and alternate takes, most of which are previously unreleased, across two CDs, a Blu-Ray with hi-res and Dolby Atmos mixes and a 100-page hardbound book with a foreword by Paul McCartney.
The extra tracks include "The Long One," the original version of the Side Two medley, and McCartney's demos for two songs he gave to other artists: Badfinger's breakout hit "Come and Get It" and Mary Hopkin's "Goodbye." The recordings are presented in the order in which they were recorded.
A two-disc Deluxe Edition adds a recreation of the record's sequence using the alternate recordings and includes a 40-page booklet.
"The magic comes from the hands playing the instruments, the blend of the Beatles' voices, the beauty of the arrangements," Martin wrote in the introduction for the book. "Our quest is simply to ensure everything sounds as fresh and hits you as hard as it would have on the day it was recorded."
The Best Song on Every Beatles Album