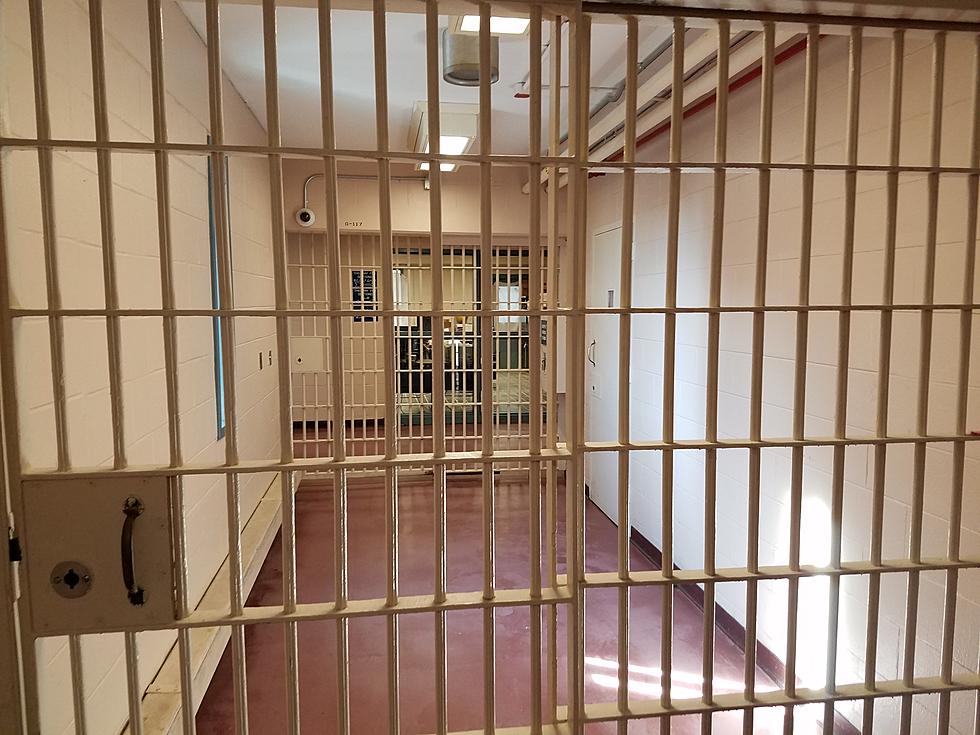 Attempted car burglary in Holmdel, NJ turns into multi-town chase for suspect
Prison door at the Monmouth County Correctional Institute. (Vin Ebenau, Townsquare Media New Jersey)
A New Jersey man who tried breaking into a vehicle led police on a pursuit through multiple towns across Monmouth County, starting in Holmdel.
The attempted motor vehicle burglary took place on Thursday night.
Police had responded to Freemont Lane around 7:47 pm on that report and learned on scene that a man was spotted running up a driveway and trying to enter a vehicle.
He was unsuccessful in his ploy because the vehicle -- was locked.
The man was then spotted taking off on foot but it wasn't known where he was going.
Holmdel Police set up a perimeter to search for the man along with Hazlet Police, a K-9 officer from the Monmouth County Sheriff's Office and Holmdel OEM -- who put out a drone to search over the wooded areas near that neighborhood.
Through these investigative efforts, police learned the suspect ran through several yards before leaving the area in a car.
The search continued.
Then, Middletown Police notified Holmdel Police that they stopped a vehicle that may have been involved in the incident they were actively investigating.
One of the Holmdel Police Officers then went to the stop in Middletown to identify one of the people in the car who turned out to be who they were looking for in relation to the attempted motor vehicle burglary.
Jyshaun Hodges, 18, Belleville, New Jersey was identified as the suspect and then arrested and charged with Attempted Burglary on top of a few other charges by Middletown Police.
Following the arrest, processing and charges, Hodges was brought to the Monmouth County Correctional Institution, pending a court appearance.
Here are New Jersey's Most Wanted Criminals