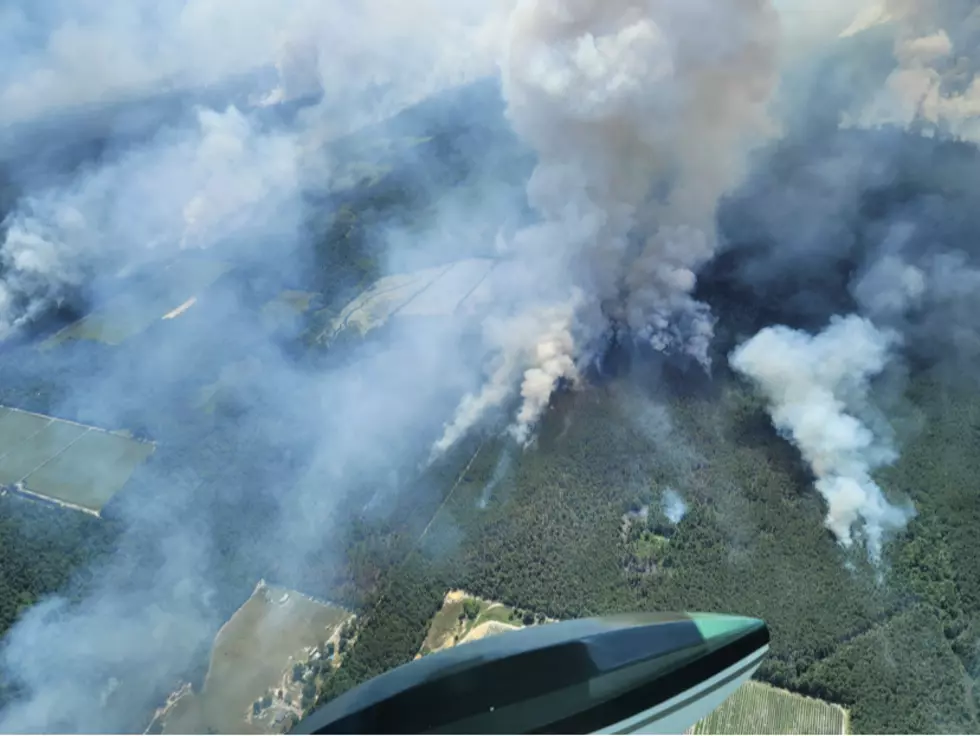 Atlantic County, NJ Government Offers Wildfire Air Quality Info
Kevin Bradberry photo.
You have no doubt been able to smell the smoke and many have seen the fallen ash from the Wharton State Forest wildfire.
The County of Atlantic is offering important advise for those who are dealing with respiratory illnesses.
If you have asthma or other lung conditions, follow your respiratory management plan. See a doctor if you have a hard time breathing or if your normal symptoms worsen. People with chronic diseases should check with their healthcare provider about precautions needed ahead of smoke events.
According to Atlantic County government, thus far, there are no reported injuries due to smoke inhalation.
The following people should be guided accordingly:
People with heart and lung conditions.
Pregnant women.
Older people.
Children.
Outdoor workers.
The following advice should be helpful:
Keep windows closed.
Limit your time outdoors.
Limit outdoor physical activities.
Wear respiratory protection.
Here some helpful websites to obtain more information:
The New Jersey Forest Fire Services (https://www.nj.gov/dep/parksandforests/fire/) and The AirNow website (www.airnow.gov) provides regular reporting information updates.
2022 Wharton State Forest Fire
Arial photos of the 2022 Wharton State Forest Fire.
10 Things I am Extremely Grateful For in Atlantic County
10 Things I am Extremely Grateful For in Atlantic County