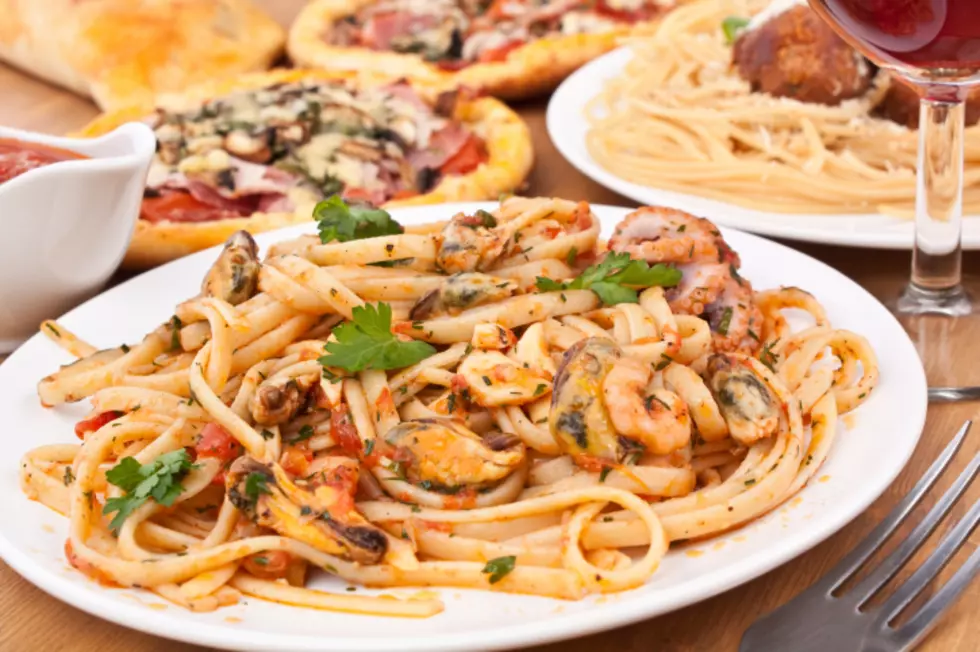 Asbury Park Italian Restaurant Named New Jersey's Best
Olga Nayashkova, Thinkstock
When it comes to great Italian restaurants, there might be no state that has more than New Jersey has.
And another thing New Jersey residents have is a strong opinion of is their favorite Italian restaurant. That's why it took a little courage for the website Eat This, Not That! to tackle the task of naming the best Italian restaurant in each state.
And when it came to crowning New Jersey's best Italian restaurant, Eat This, Not That! chose Pasta Volo in Asbury Park as New Jersey's best. That is quite an honor in a state known for its amazing Italian eateries.
And the Eat This, Not That! had some awesome things to say about Pasta Volo...
"Pasta Volo stomps the competition with fresh pasta options and a selection of any kind of sauce you could imagine. Pasta Volo is even vegan-friendly".
So, congratulations to the folks at Pasta Volo for the honor and congratulations to Asbury Park for topping another list, and a big thank you to all the great Italian restaurants in our area for making our lives so much better!
Enter your number to get our free mobile app
More From Monmouth & Ocean Counties