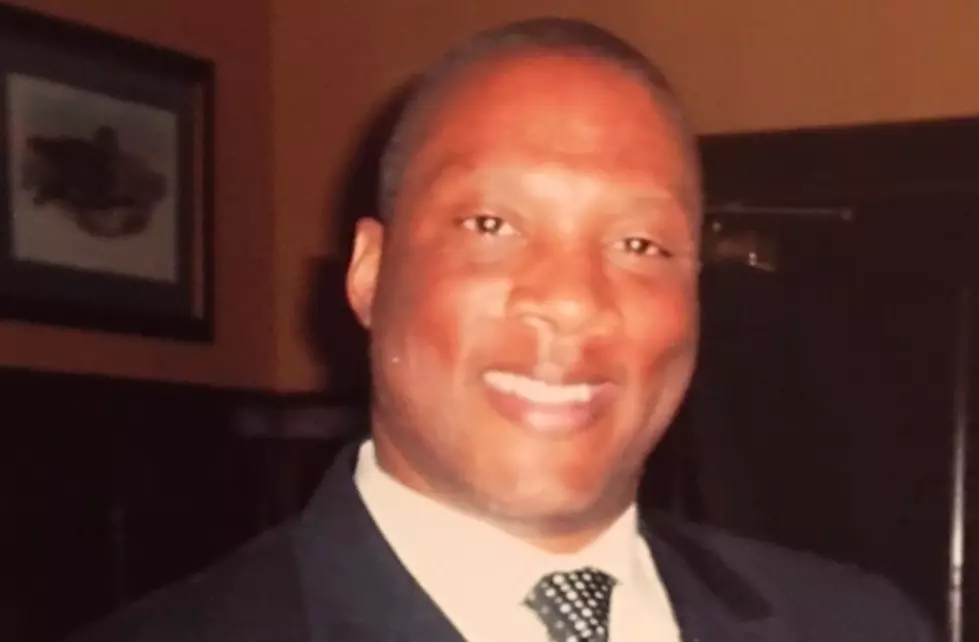 After racer killed NJ vice principal, friend scrubbed Facebook, cops say
Tyrone Harrison was killed by an accused street racer in Piscataway on Oct. 6, 2018. (Courtesy Plinton Curry Funeral Homes)
PISCATAWAY — After an illegal street racer killed a school administrator who was walking to a relative's house, a friend of the driver rushed to wipe out evidence of the racing club on social media, officials say.
Sohjah Powell-Warner, 21, of Piscataway, is the second person charged in the death of 49-year old Franklin resident Tyrone Harrison, a vice principal at New Brunswick High School.
Harrison was walking from the Edison train station when one of the racing vehicles struck him, police said.
Freddy S. Garcia Jr., 21, was arrested Thursday, five days after the fatal crash on Stelton Road in Piscataway.
Garcia was charged with first-degree aggravated manslaughter and second-degree knowingly leaving the scene of a deadly accident. Prosecutors said Garcia attempted to cover up his involvement by lying to cops, saying that his 2003 Honda Accord, which had been left at the scene, had been stolen.
The race and crash happened near Ethel Avenue about 9:17 p.m. Oct. 6, officials said.
The driver belonged to the car enthusiast group 78 Imports. The Middlesex County Prosecutor's Office said Powell-Warner was the administrator of the group's Facebook and Instagram accounts, which were "purposely altered [...] in an effort to hinder the investigation."
Prosecutors say other people and vehicles were involved and more arrests could be made.
Services for Harrison will be 9 to noon, Monday, at First Baptist Church of Lincoln Gardens in the Somerset section of Franklin. Plinton Curry Funeral Home is in charge.