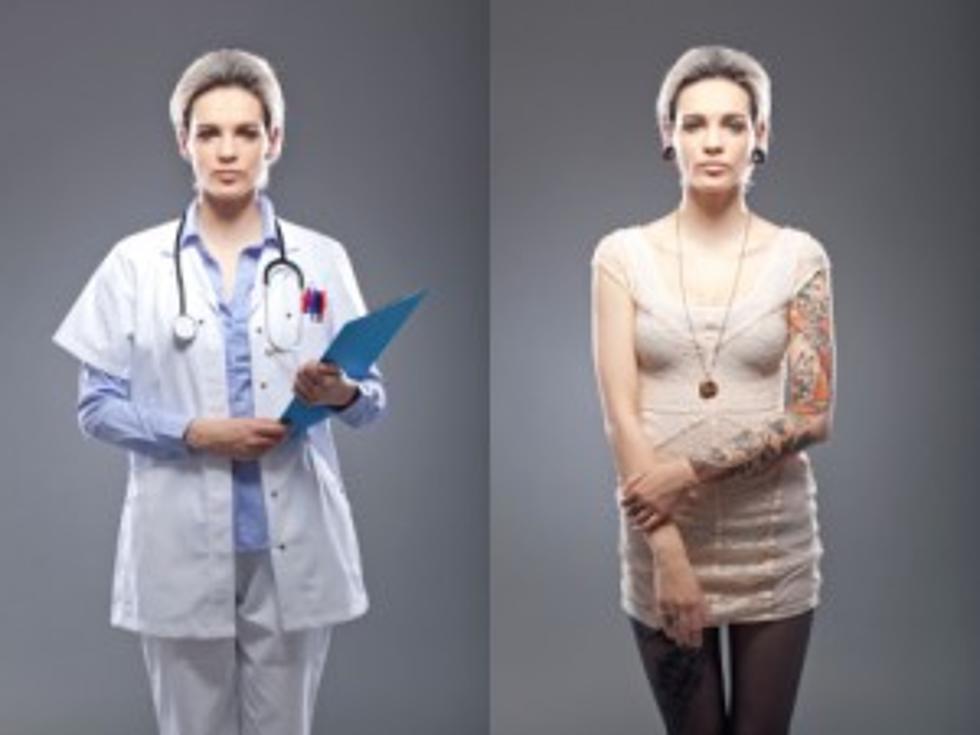 Acceptance in the Workplace
Vetta\Getty Images
I'm a wife, a mother, a grandmother, I'm a cancer survivor, I'm an animal advocate, I'm a good friend and charitable person and oh, yea, my body is adorned with works of art.Okay, okay, I'm tattooed, inked, whatever you want to call it.
It wasn't until I was 36 when I got my first one, a tiny little dolphin on my ankle, then added my daughter's name along with my husband's, followed years later with my grand-childrens'. I got the bug to the point of even before I left the tattoo parlor I was planning the next .
Now, where am I going with this? There use to be a stigma that went along with tattoos, "wow, he has a tattoo must be a biker or a trucker" - not anymore. For instance, it seems more and more women, (I'm not talking girls) mature women are getting inked, a friend of mine got her first one at 73. Seriously, I was in my shop this past Saturday and I can tell you it was jammed packed with women of all ages waiting to be pierced or tattooed, the only men in there were the artists.
So, next time you see a doctor, nurse, lawyer, banker, cop, or any other professional you can wonder, hmm, are they or aren't they? Ask yourself another question, would it bother you if they were? You think it would make a difference in their performance? I would hope not but just something to ponder. The old "can't judge a book by it's cover" theory.
Do you have a tattoo?  Should some one with a tattoo be judged differently than some one without one?