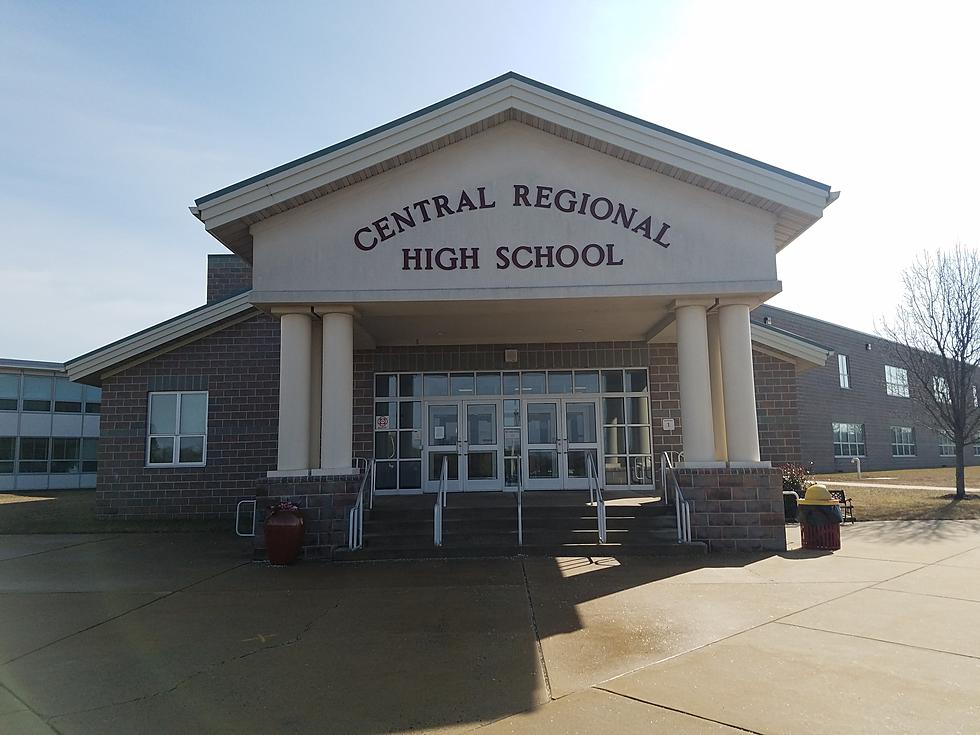 A Renewal of the Lacey-Central Regional Rivalry
Central Regional High School. (Vin Ebenau, Townsquare Media NJ)
I'm sure there are many who don't know that for many years Lacey Township was a sending district to Central Regional High School.
Until 1981 if you lived in Forked River, Lanoka Harbor or Bamber Lakes you attended Central and many of my friends from my high school days lived in Lacey.  However in 1981 they got their own high school and as you might expect an immediate rivalry was born, especially when it came to athletics.
For a good portion of the last four decades the two schools have competed in the same division within the Shore Conference in sports like basketball, baseball, soccer and football.  The Golden Eagles and Lions first met on the football field in 1984 and were for many years Thanksgiving Day rivals, last playing on Turkey Day in 2009.
Lacey dominated in stretches and won nine in a row when the series was discontinued in 2011 as they moved into different divisions. While the high school teams have not met in recent years alumni teams from both schools have played on another the last four summers with Lacey winning all four.
The rivalry will be renewed tonight when they face one another in Lacey in what will be the second night game in school history.  Lion players admitted that being under the lights last week was special and it resulted in a 38-0 win over Monmouth Regional as they moved to 2-0 on the season.
The visiting Golden Eagles opened their season with a 9-0 win over Jackson Liberty and tonight's somewhat historic meeting is the Jersey Mike's Game of the Week on the Shore Sports Network.
The two schools meeting in football is just part of a new tradition now in its fourth year.  Central-Lacey Day finds the schools meeting in all sports on the same day so before the football game kicks off at 6:30 p.m. the Golden Eagles will visit the Lions in boys and girls soccer, field hockey and girls volleyball.
Meanwhile freshman and even middle school teams in most of the same sports will face one another at Central with the sites rotated each year.  It's not just fall sports because the winter version of Central-Lacey Day is January 13th and yes they do it in the spring as well.
Kudos to both schools for making this happen and allowing a true local rivalry to continue.  Plus it's nice when the visiting team only has to drive 3 miles. Saves on transportation costs in these financially challenged times.