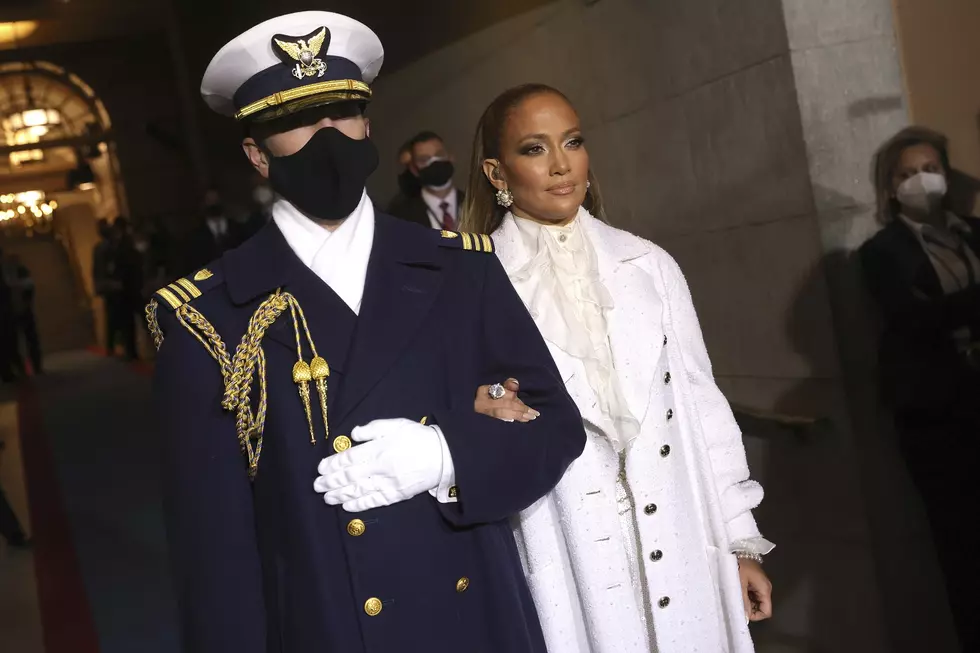 Jennifer Lopez is escorted to the 59th Presidential Inauguration (Win McNamee/Pool Photo via AP)
Ten random thoughts for no particular reason:
Winter has been very mild but don't let it fool you. That snow squall that went through yesterday was a reminder that there's still a long way to go until spring.
While the honeymoon for new Mets owner Steve Cohen lasted just 73 days it could have been worse. Dennis Rodman and Carmen Electra were only married for 9 days.
I'm a fan of the three "Chicago" TV dramas that air Wednesdays on NBC but "Chicago PD" is without question the best of the trio largely because of Jason Beghe who plays Sgt. Hank Voight.  Man do I like his style.
Of the 48 schools in the shore that play basketball I would be surprised if half made it through the entire season without any COVID issues. I hope I'm wrong.
I don't know if I will ever get comfortable with calling what used to be "freeholders" their new title of "county commissioner" but I understand the reason for the change and fully endorse it.
I will enjoy rooting against the Brooklyn Nets all season. They have become the New York Yankees of basketball to me.
I have always believed that if someone has earned the title of "Dr" for educational reasons it should only have to be used in conjunction with that. I mean how many times did I have to hear the wife of our new president referred to as Dr. Jill Biden for the doctorate of education she earned at the University of Delaware?
There's not much worse than having a loved one in the hospital for a lengthy stay when you can't even visit them because of COVID restrictions. Especially when they're 93 years old.
Sure she has advantages that many do not but Jennifer Lopez at age 51 is simply stunning.
Since there was a winning Powerball ticket sold in Maryland ($730 million) you and I will likely stop playing and the question is why? The jackpot starts over with $20 million. Isn't that life-changing enough?
LOOK: The Inauguration in Photos