The Syrian-born NJ mayor who will NOT declare his town a 'sanctuary'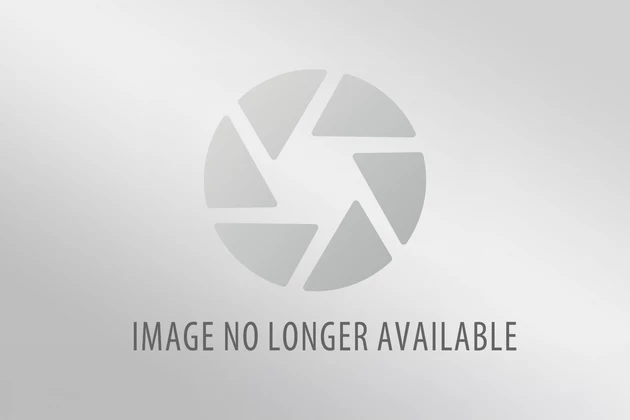 Prospect Park Mayor Mohamed T. Khairullah and Montvale Mayor Michael Ghassal have come a long way from their birthplace of Aleppo, Syria, to pursue their own American dreams. And while their two boroughs in the Garden State are separated by just 20 miles, the issue of declaring their towns "sanctuary cities" is one area where they do not see eye-to-eye.
In the wake of President Donald Trump's executive order making changes to the country's immigration policies, Khairullah announced last week that he had signed an executive order making his Bergen County municipality a sanctuary city.
On Wednesday, Ghassali said on his Facebook page that he would be taking no such action in his borough.
"I have been approached by people in the community, and actually mostly outside of the community, asking me to sign an executive order to declare Montvale a sanctuary city," Ghassali said. Despite these inquiries, the mayor said he is against the "whole premise" of these cities that have been a hot topic of discussion since a federal court halted President Donald Trump's executive order restricting immigration from certain countries.
While saying he respects Mayor Khairullah, Ghassali said he does not believe it is the job of a mayor to supersede orders from the federal government.
"My job is to uphold the laws of the local, state, and of the federal government," he said. "I took an oath to uphold the laws of the land. It's not my job to tell the federal government what to do."
The issue of executive orders on the local level is not one that comes up for mayors most of the time, but Ghassali said this could set a dangerous precedent for others in office in the future.
"If I am able to sign an executive order to say Montvale is a sanctuary city, then what's to stop me or any other mayor to sign an executive order to say, OK, now drugs are allowed in my city, or affordable housing is illegal or legal."
He added, "I can't sign anything to or promote our employees to say make sure you defy the federal law. That's not my job."
Despite believing that his role as mayor does not allow him to intervene in the matter, Ghassali said the outcomes of the president's orders are still very personal to him.
"I have family members who are refugees. I have in my community, in my church I have people whose visas have ran out and they're here, but they're all law-abiding citizens. They're all professionals. They're all working. And they're all paying taxes," he said. "As a citizen I can disagree with the law, but as a mayor that's not what the post is all about.
Balancing the two roles, Ghassali said, "It's different than as a citizen. You can ask me as a citizen and I can answer you, but as mayor I am to uphold the laws. Like it or not, these are the laws."
While Trump has called for "extreme vetting" for immigrants, especially from seven predominantly Muslim countries, Ghassali said immigrants today already go through a rigorous process. His family had to wait five years to come to the United States, and then had to wait longer to become citizens.
"We came in legally, we paid our dues," he said. "Some people are having a difficult time getting here and want to come here. If they go back there's nothing to go back to, so they're forced to be here."
Knowing what he does both from firsthand experience and from seeing the struggles of those around him, Ghassali said it would be easy for him to declare Montvale a sanctuary city to help those in need and potentially in trouble. "That's an easy decision, but as a mayor I have to go by the laws."
Originally starting his career as a Republican before running for mayor as an independent, Ghassali said he does not believe this issue is about party politics. "Absolutely not," he said. "It's common sense. We have laws and a constitution and my oath is to uphold the laws of the land."
While Trump's initial executive order changing the immigration policy was blocked by the court system, Trump said on Thursday that he would sign a new order next week without providing details on how it would change from the original.
More From WOBM:
Subscribe to Beach Radio on
Contact reporter Adam Hochron at 609-359-5326 or Adam.Hochron@townsquaremedia.com
Source:
The Syrian-born NJ mayor who will NOT declare his town a 'sanctuary'