Ocean County Decides: Election Results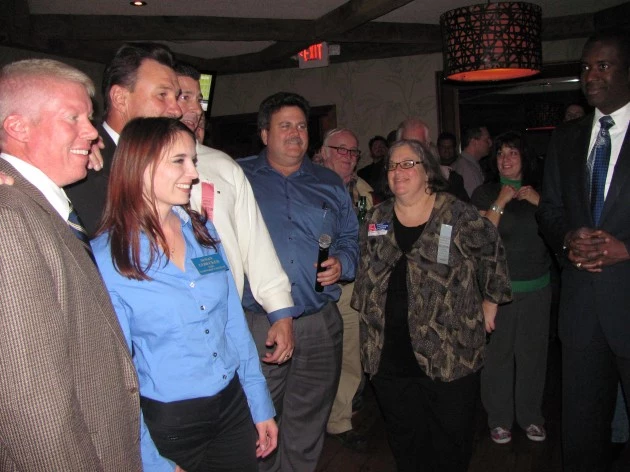 Turnout was light in Ocean and Monmouth Counties for yesterday's election with a big upset in Berkeley Township topping the day's results.
Only 30% of the voters cast a ballot in yesterday's election. Statewide, voters endorsed sports betting but such an expansion of gambling would require a change in federal law to take effect.
Longtime Mayor Jason Varano topped Councilman Carmen Amato by a single percentage point. Democrat Paul Brush failed to return the office of Mayor in Toms River, a loss he says demonstrates the Governor's popularity.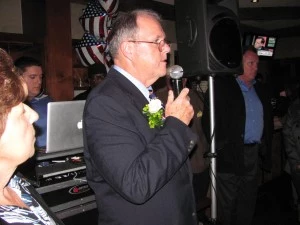 Other winners include Chris Connors in the 9th Senate district over Democrat Dorothy while in the 10th district Assemblyman Jim Holzapfel steps up the political ladder, beating Democrat Charles Tivenan to replace the outgoing Andy Ciesla. Also in the 10th, Toms River Councilman Greg Mcguckin topped Democrat Eli Eytan and Assemblyman Dave Wolfe won another term by beating Democrat Bette Wary.
In the Freeholders race, Director Joe Vicari handily topped Demoratic challenger Michele Rosen by a 2-1 ratio
In Brick, Republicans lost four Council seats to Susan Lydecker, John Ducey, James Fozzman and Robert Moore. GOP Chairman George Gilmore attributes the party's loss to property tax increases and the township revaluation.
In Ocean Gate, Democrats Frank Santarpia & James Mcgraph won their bids for town council.
MONMOUTH COUNTY
In Monmouth County, the entire Freeholder board is now Republican and in the 11th District they made state history with three female legislators.
Senator Jennifer Beck won re-election in the newly drawn 11th district along with Assemblywoman Caroline Casagrande and Mary Pat Angelini creating the first all-female legislative district in the state.
Freeholder Director Rob Clifton was elected yesterday to an Assembly seat in the new 12th district while incumbent State Senator Joe Kyrillos wins another term in the 13th district. Incumbent Assemblyman Declan O'Scanlon won his race Tuesday for Assembly in the new 13th district as well.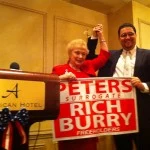 Incumbent Lillian Burry and her running mate Gary Rich won both open seats on the Freeholder board and come January all the Freeholders will be Republican.
Democrats held onto their traditional strongholds in Red Bank and Hazlet and carving new inroads in Aberdeen with Shore Congressman Frank Pallone finding a silver lining in the narrow margin of defeat for Senatorial candidate Raymond Santiago and Assembly hopefuls Vin Gopal and Kathleen Horgan. Pallone suggests that Democrats are poised to take the new 11th district if the GOP base continues to erode.