Miles Of Smiles Program Kicks Off In Lakewood Schools
An oral health initiative is kicked off and a group of Lakewood kindergarden students are home with cleaner teeth and more knowledge about healthy mouths. The Smiles for Miles program is a joint effort between the Lakewood Board of Education, the Ocean County Health Department, and the Center for Health, Education, Medicine, and Dentistry (CHEMED).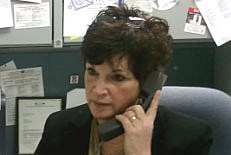 Students were transported to the CHEMED Friday morning during the ribbon cutting ceremony for the program. Health Department Spokeswoman Leslie Terjisesen explains that once they arrive of the building located right on Route 9 in Lakewood, "they will receive dental education which the Ocean County Health Department will provide. Kids get tooth brushes and coloring books and then children who don't have dental care and who's parents approve, they will get a free screening and cleaning."
The CHEMED offers a state of the art facility for dental examination and procedures, and provides families throughout Ocean County who might normally not receive proper treatment the ability to get it.
Dr. Maiman is one of the dentists giving check ups to the children, and he notes the importance of prevention especially at a young age. Explaining that it's cheaper for everyone to be able to address minor problems as they happen rather than addressing emergency's only.
The CHEMED has 15 dental chairs which operate seven days a week and demands is so great officials from the center are hoping to expand Sunday hours.
Terjesen says "we really want children to be excited about going to the Dentist and be excited about brushing their teeth and having good dental hygiene."