Freehold Township Schools Briefly on Lockdown
Freehold Township schools were on lockdown for a brief time on Tuesday morning.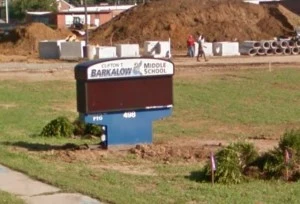 According to a message on the Freehold Township Schools website, all buildings are were put into a "shelter in place" status just before 11 a.m. and no one was permitted to enter or exit any school building.
In a letter posted on the district's website, Assistant Superintendent Neal Dickstein said that a man came to the Barkalow Middle School looking to pick up his daughter. Office staff could not verify that the girl was in school and the man left. He then went to the Eisenhower Middle School and made the same request.
Police were notified and all eight schools in the district were ordered to shelter-in-place for about 45 minutes. Working with school personnel, it was determined that the visit came from an ongoing custody issue and the girl no longer attends school in the Freehold Township district. The order was lifted and normal operations resumed at all schools.
"We have cameras out there [in front of the school] so we could see who it was and he wasn't somebody we recognized or anything like that so he was turned away," superintendent Russ Kasun told NJ.com.
Dickstein explained that a shelter-in-order is issued when "there may be a safety issue in the area around the schools." No one is allowed to enter or exit the schools and teachers are required to close the blinds.
MORE COVERAGE:
Source:
Freehold Township Schools Briefly on Lockdown