FMERA Looks to Purchase Land
The group tasked with redeveloping the land that once housed Fort Monmouth is hoping to purchase the remaining real estate from the U.S. government.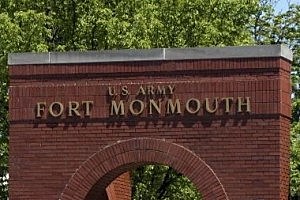 The Fort Monmouth Economic Revitalization Authority is working with the U.S. Army to purchase the remaining 800 acres, a move they hope will cut red tape and allow them to sell the parcels quicker.
"In real estate, time is of the essence, and it's so easy to lose a respectable deal because we're not able to move on it in a timely fashion," said Lillian Burry, a Monmouth County freeholder and FMERA member.
The purchase of the acreage is being funded by the Monmouth County Improvement Authority through a five-year bond. Burry expects the sale to move forward by the end of the month.
The sale price has yet to be released.
Burry said the Army was very receptive toward the deal, since it would allow them to rid themselves of the property with "cash in hand."
However, the freeholder said any sale would not abdicate the Army of their responsibilities for any environmental remediation. "The Army's responsibility in any environmental cleanup stays with them. In no way would they be relinquishing those responsibilities."
FMERA would be responsible for maintaining the property, which Burry said they already do "in order to make it attractive for sales."
Source:
FMERA Looks to Purchase Land