Flipped Over Truck In Toms River
A flipped over truck is sitting in the middle of the intersection of Rt 70 and Whitesville Road in Toms River.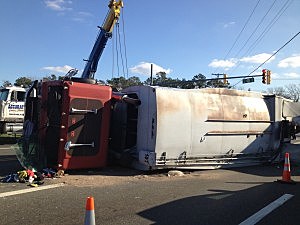 Sources say the accident is causing traffic in both direction. It's unclear if any other vehicles were involved or if there are any injuries. Toms River Police are investigating and information will be forthcoming.