College affordability bill is sent to Christie's desk
A new panel would be given one year to find ways to make a college education less expensive in New Jersey and to present recommendations to the legislature, under a measure sent Thursday to Gov. Chris Christie that would establish the "College Affordability Study Commission."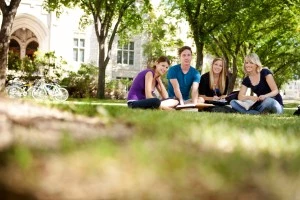 "Parents across New Jersey all know that they need to save for their children's college education, but the eye-popping experience never really happens until you get that first tuition bill," said bill co-sponsor, Assemblyman John Wisniewski (D-Sayreville). "College costs are out of control. We in the legislature have an obligation to try to find a way to rein in those costs."
The commission would examine issues and develop suggestions to increase the affordability of higher education in New Jersey. The panel would have 12 members, including the Secretary of Higher Education and the executive director of the Higher Education Student Assistance Authority.
Among other things, Wisniewski said they would explore the so-called "pay it forward" proposal.
"The commission would look at the pay it forward plan in which, instead of the current method of paying a student loan bill every month, students agree to pay a percentage of their income going forward (after graduation) in return for being able to go to college now," Wisniewski said. "It's a deferred situation for them."
The problem with that idea, Wisniewski said, is that colleges still have to pay their bills and if they are not receiving tuition up front, the state would have to provide more higher education funding.
Some other areas to be explored:
the creation of an Affordable Degree Pilot Program;
ways to increase the performance of the New Jersey Better Educational Savings Trust (NJBEST);
changes to the New Jersey College Loans to Assist State Students (NJCLASS) Program;
any other ideas that commission members think would ease affordability for higher education in the state.
"We can start to make it more affordable," Wisniewski said. "We can slow the pace of increase. We can find more manageable ways for our students to repay their college debt."
Source:
College affordability bill is sent to Christie's desk