Another Empty Suitcase In Lakewood
Another random, unattended suitcase turns up in Lakewood, leading to an evacuation and police response.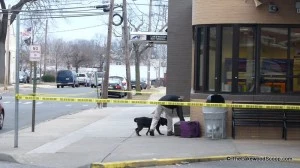 The NJ Transit bus terminal on First Street was cleared out when the luggage was spotted.  Ocean County's K-9 units were called in.
Like the last two times this happened, the suitcase was empty.